Our Stories
The origin of "Ajinomoto" business began with the discovery of "Umami taste"
by Prof.Dr.Kikunae Ikeda of Tokyo University. From his curiosity in savory taste in Japanese broth made from Kombu seaweed, unveiled that "glutamate", a kind of amino acids, is the source of savory taste. The discovery entailed the establishment of Ajinomoto Co., Inc., Japan, the first umami seasoning company in Japan, under the brand name "AJI-NO-MOTO®", founded by Mr.Saburosuke Suzuki II in 1909
51 years later, the first "AJI-NO-MOTO®" factory outside Japan was established in Thailand in Phra Pradaeng District, Samut Prakan Province, operated by Ajinomoto Co., (Thailand) Ltd., officially registered on April 29, 1960. Nearly a century the company has gone through immense diversification with the establishment of Ajinomoto Group of Companies in Thailand with 7,000 staff approximately, manufacturing various products and services such as seasonings, instant noodles, processed foods, frozen foods, beverages, protein supplement in animal feed, packaging materials, and etc.​
In 1960
Set up Rachawong office, Bangkok and bought the land to set up Phra Pradaeng Factory at Samut Prakarn province.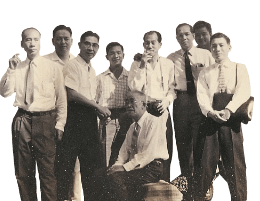 In 1962
Phra Pradaeng Factory was opened officially and started producing "AJI-NO-MOTO" by using tapioca starch, one of Thailand's important economic crops as the primary raw material.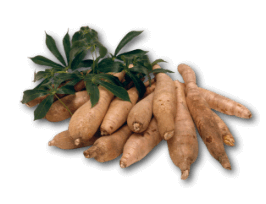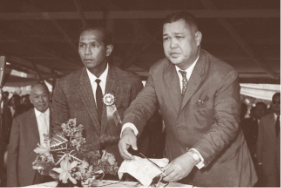 In 1969
The Ajinomoto office was moved from Rachawong Road to Suan Mali area.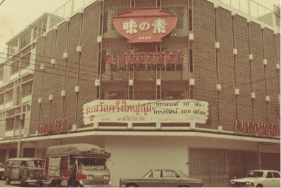 In 1973
"Mae Bann Nai Phan," cooking book was produced to disseminate information about food and nutrition which was renamed "Mae Bann Thi Rak"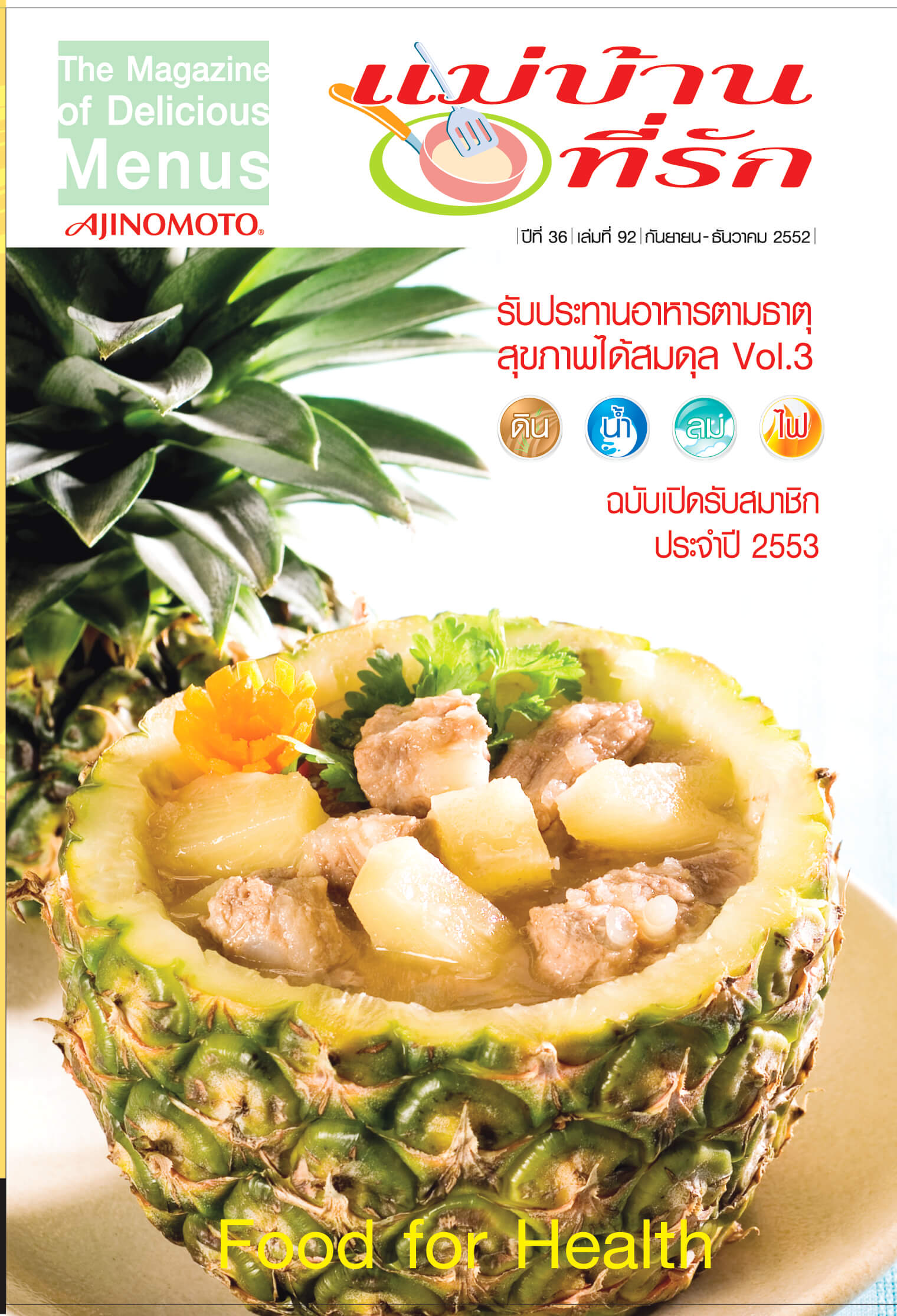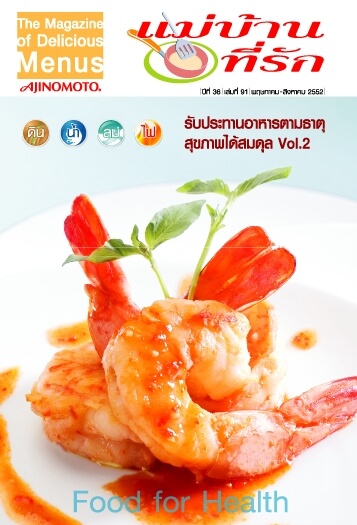 In 1976
Ajinomoto Foundation was established to create the social responsibility.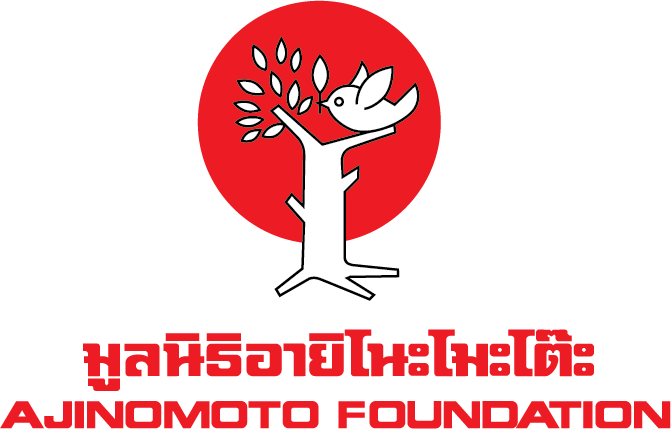 In 1979
Phra Pradaeng Factory started producing a new style of food seasoning named "Ros Dee" which contains and extracted meat ingredient to provide convenience and time-saving in food preparation.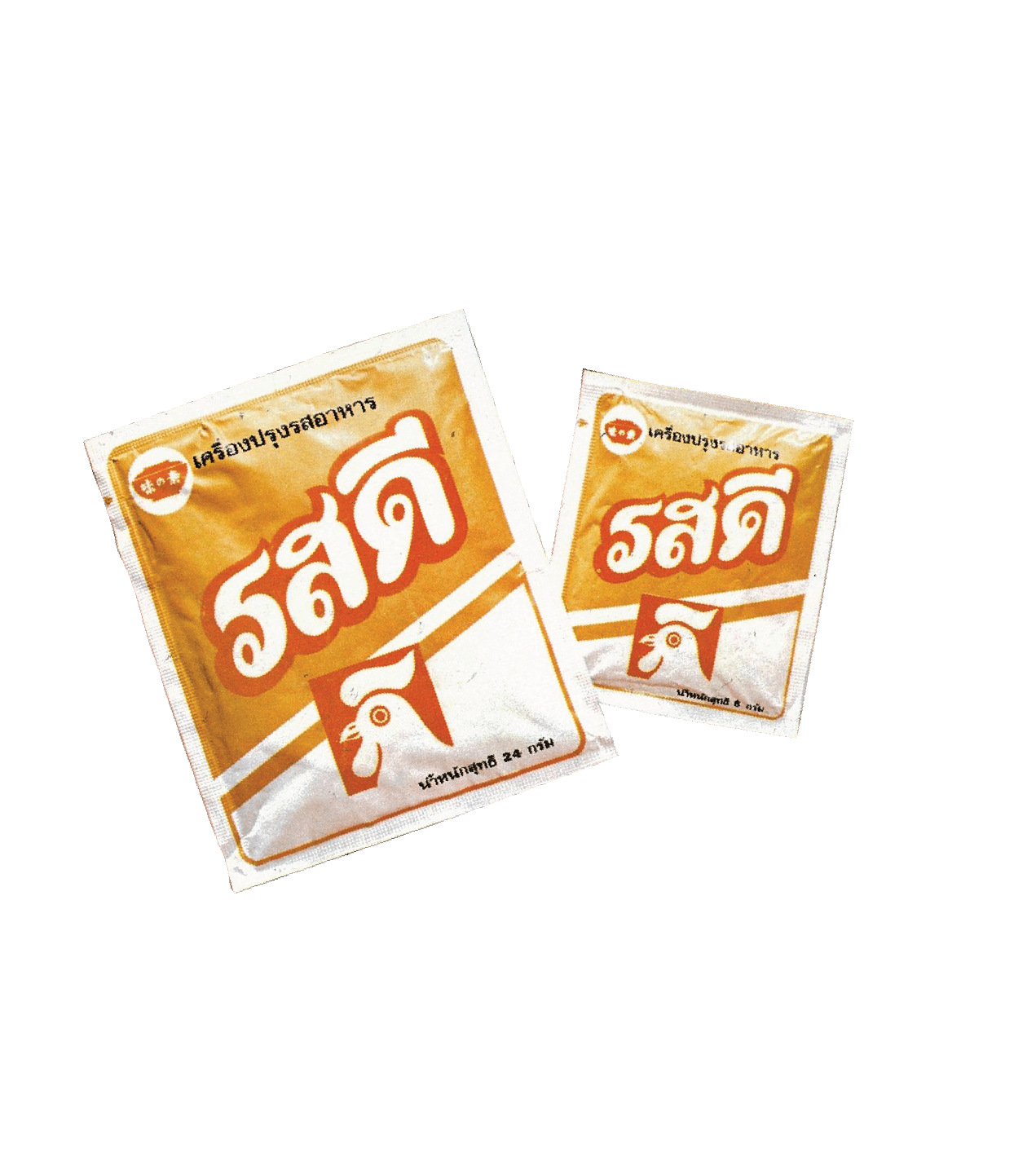 In 1980
Celebrated 20th anniversary and moved the Head Office from Suan Mali to 4 storey building, Si Ayutthaya Road which is the current office.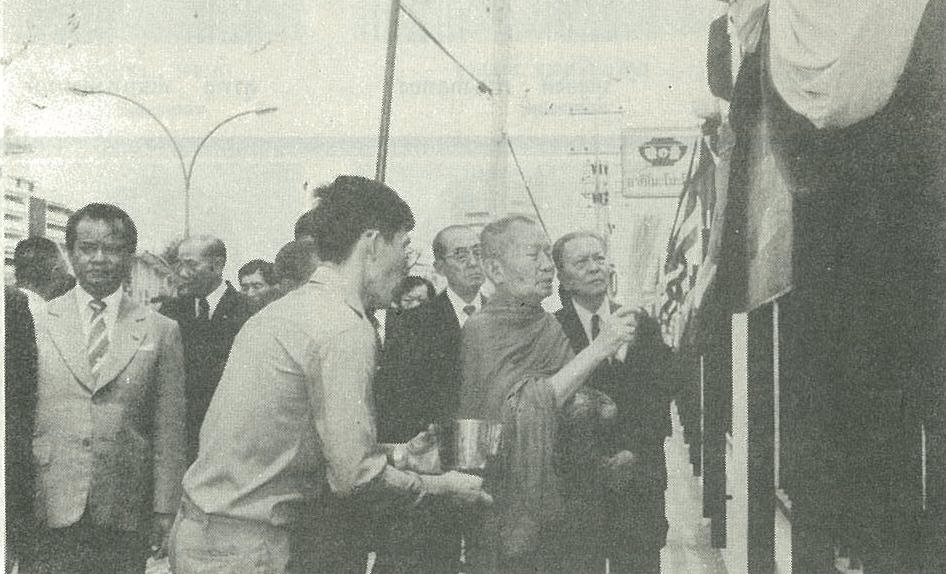 In 1984
Phra Pradaeng Factory started producing "AJI-NO-MOTO PLUS", a concentrated flavor enhancer providing more deliciousness and economy.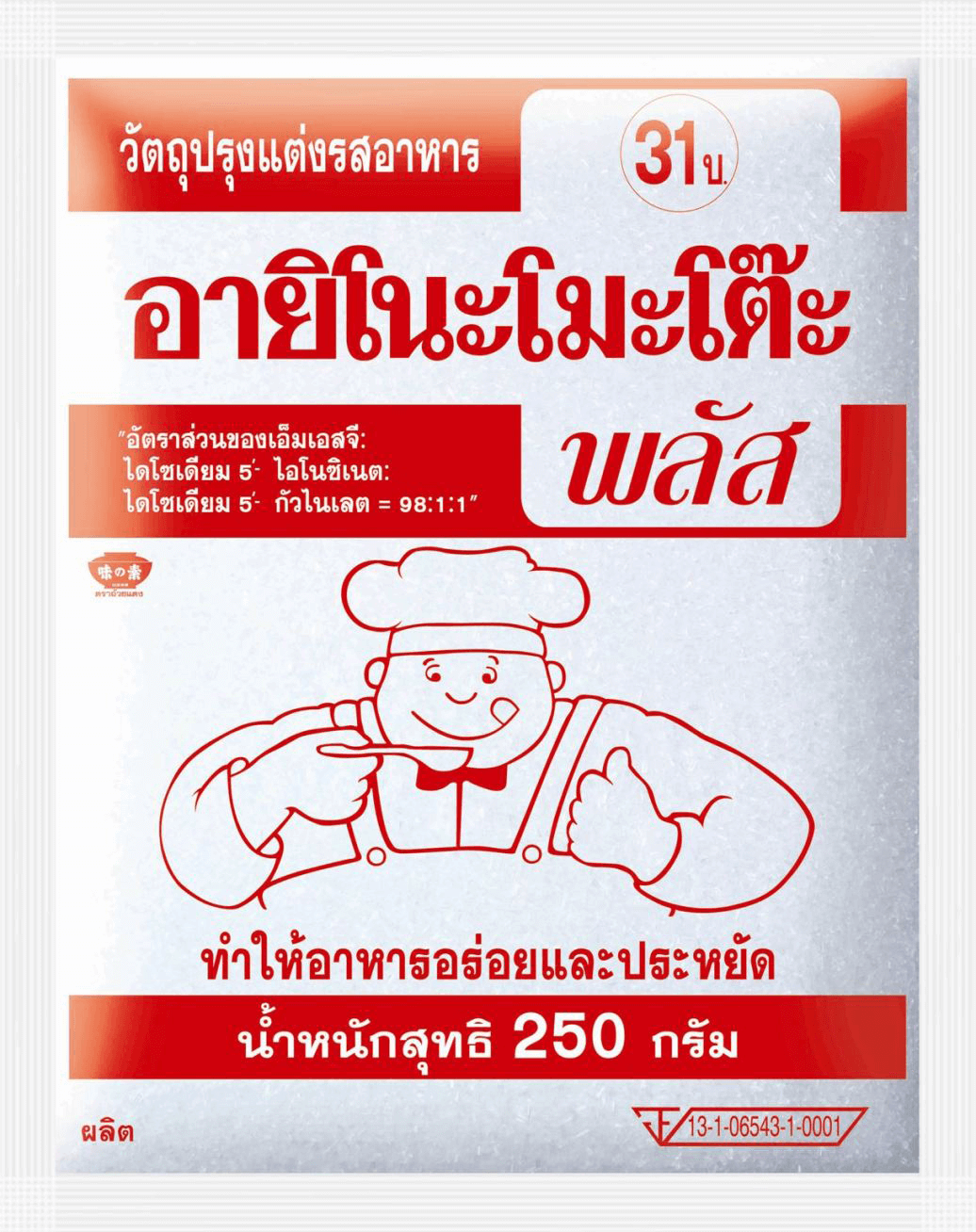 In 1986
Pathum Thani factory was established to produce the essential amino acid for protein supplement in animal.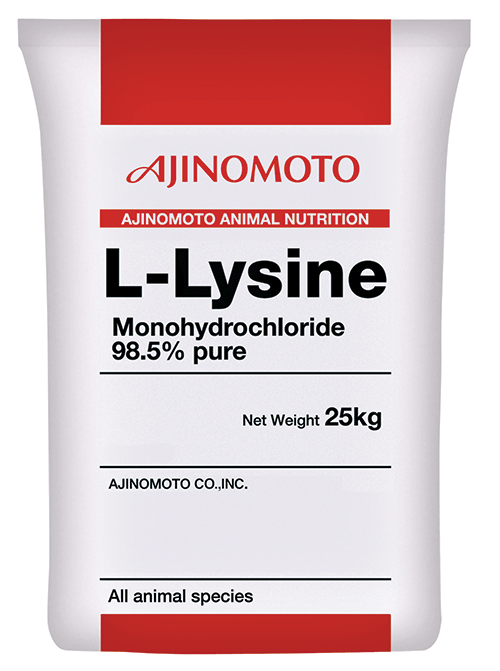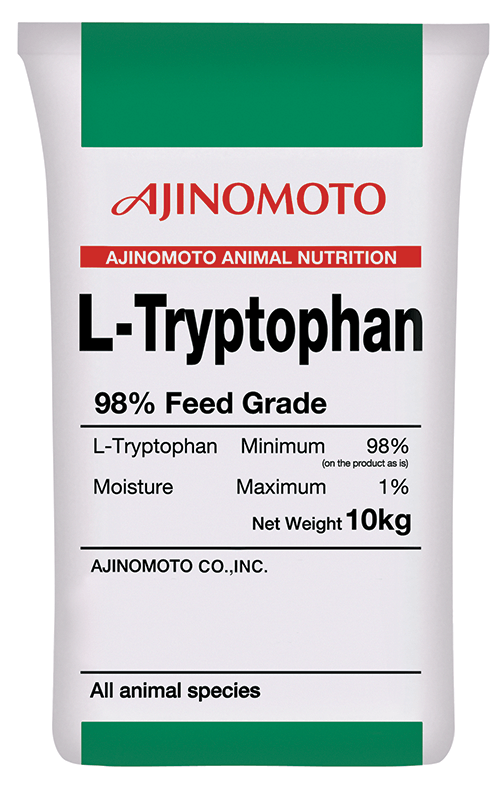 In 1991
Grand opening ceremony of Si Ayutthaya Building in order to be Ajinomoto Co., (Thailand) Ltd., Head Office which was held on November 18,
"Ami-Ami", a natural liquid fertilizer was introduced.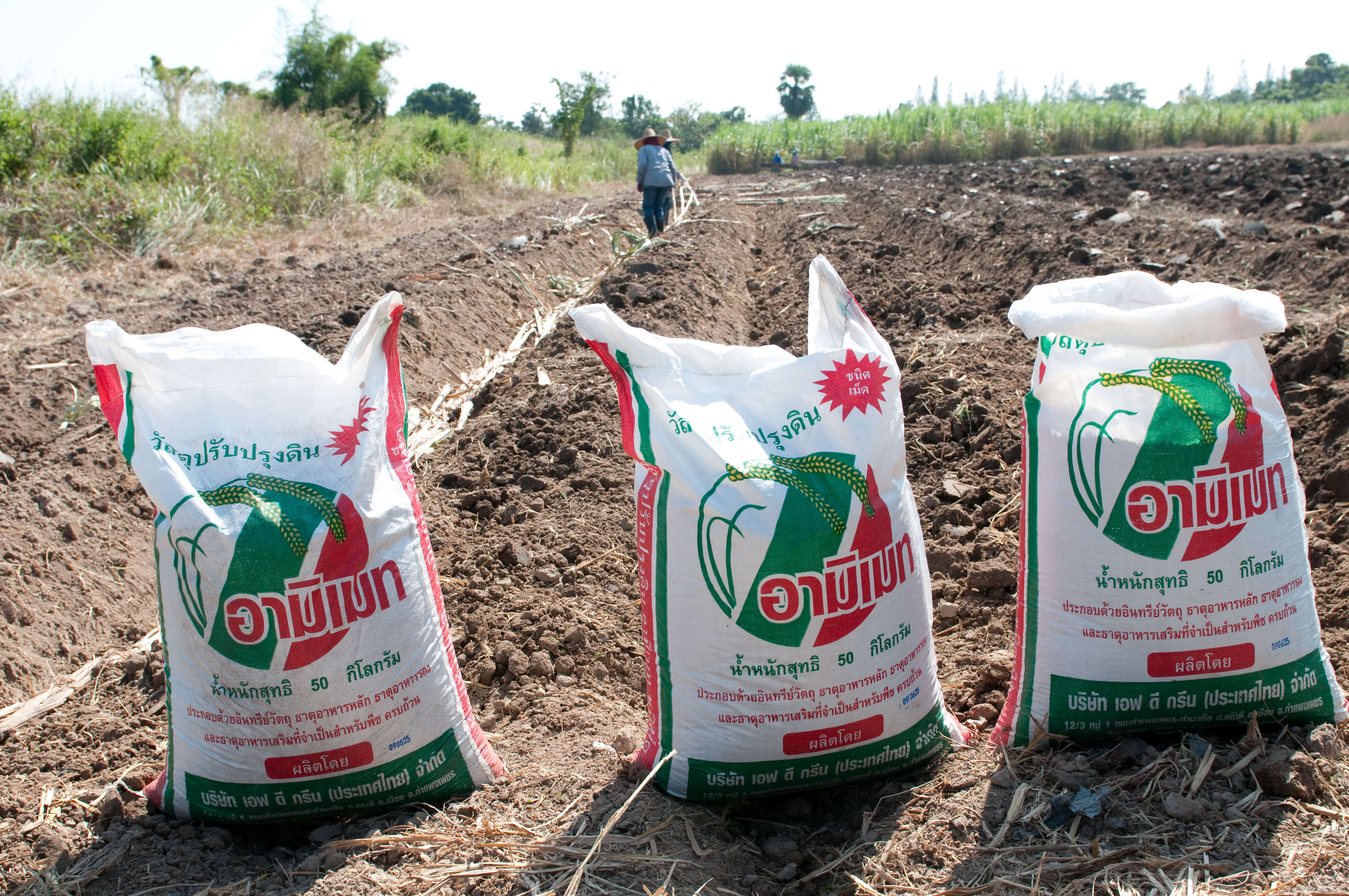 In 1993
Ready-To-Drink canned coffee was launched.
In 1997
Kamphaeng Phet I Factory was established to be the second AJI-NO-MOTO Factory.
Ajinomoto Calpis Beverage (Thailand) Co., Ltd. was established.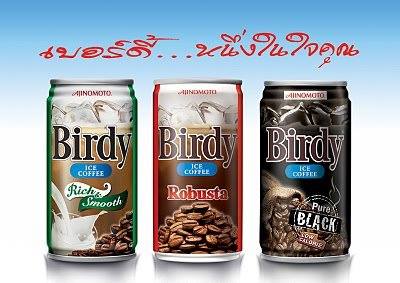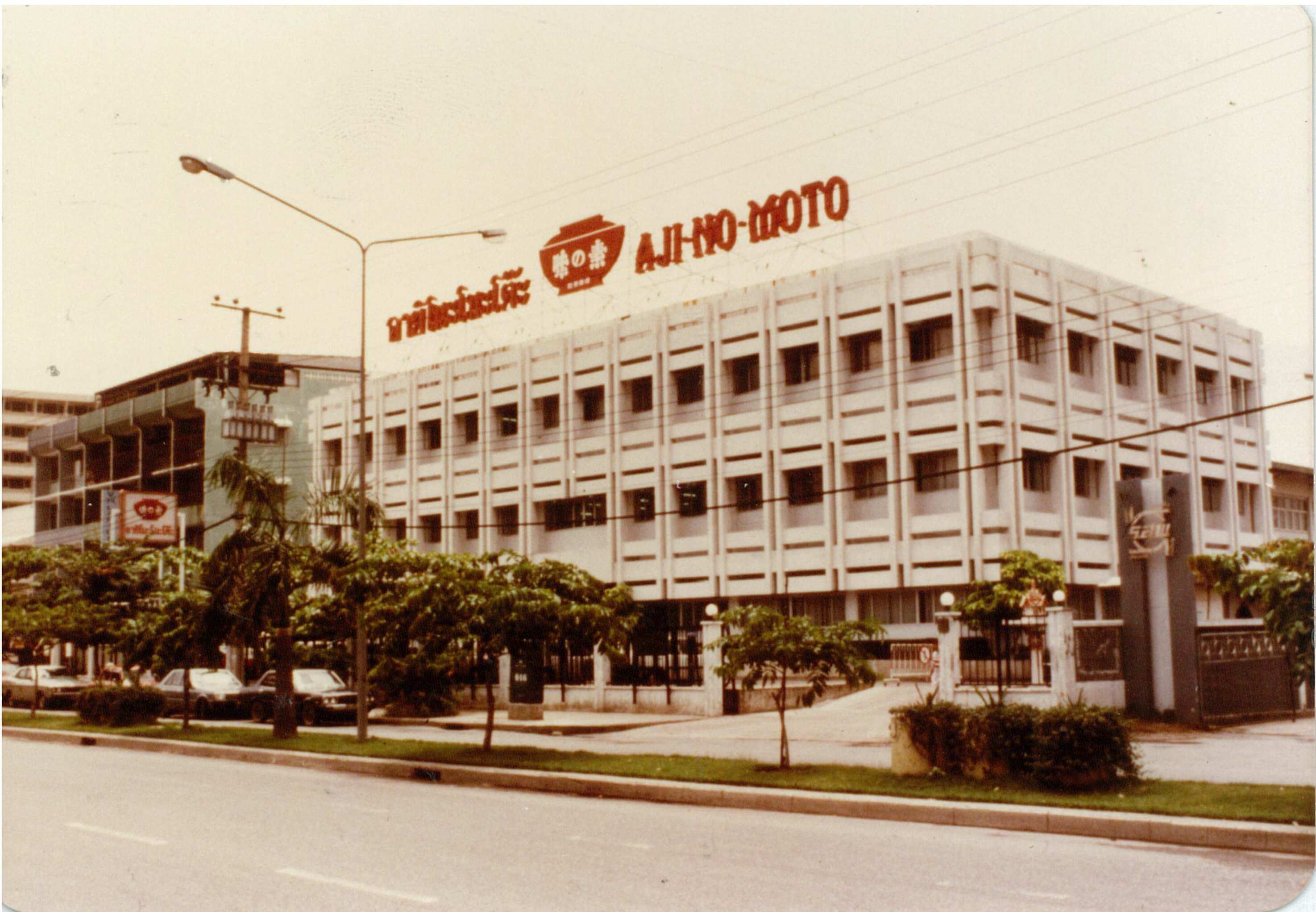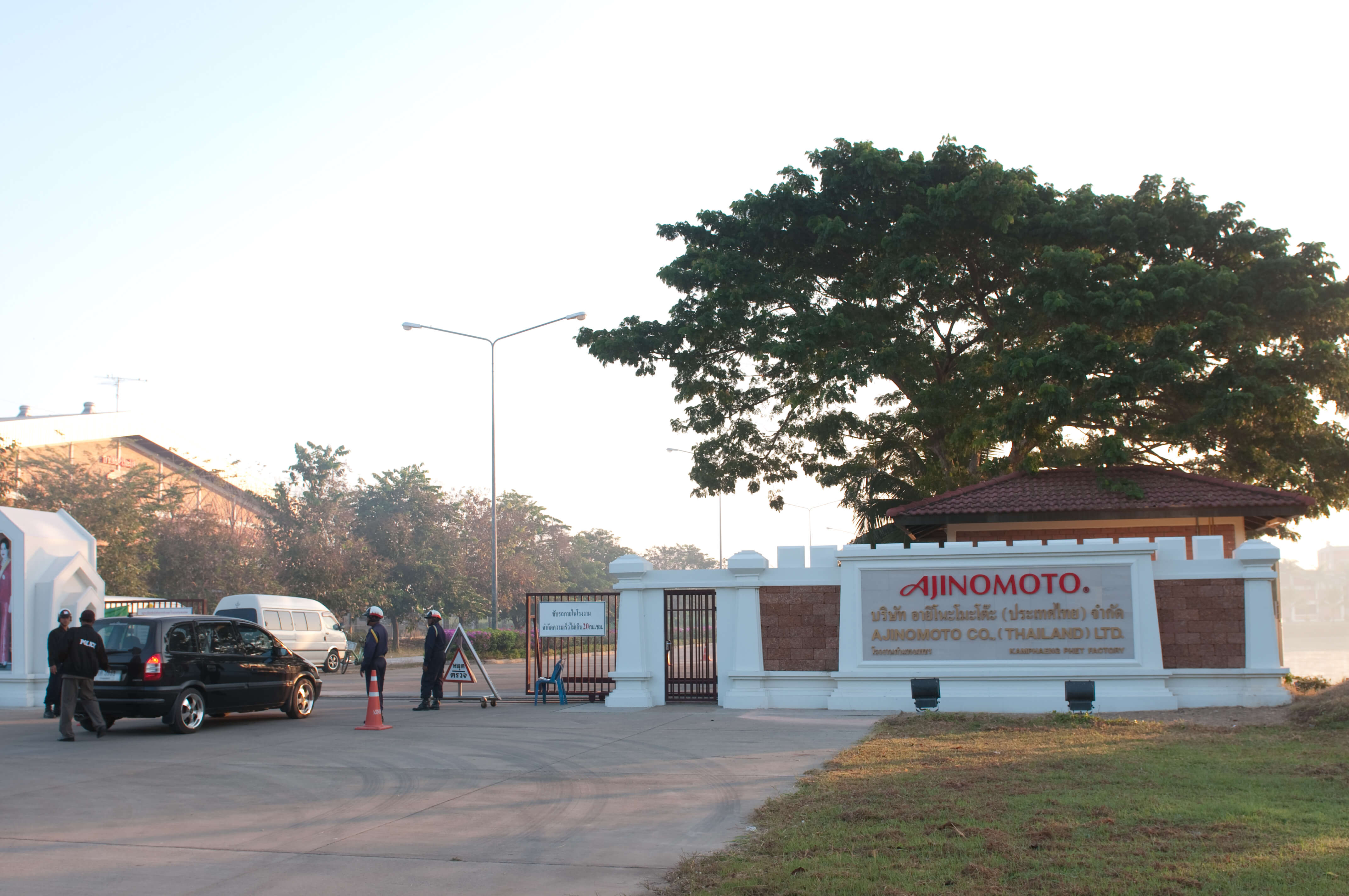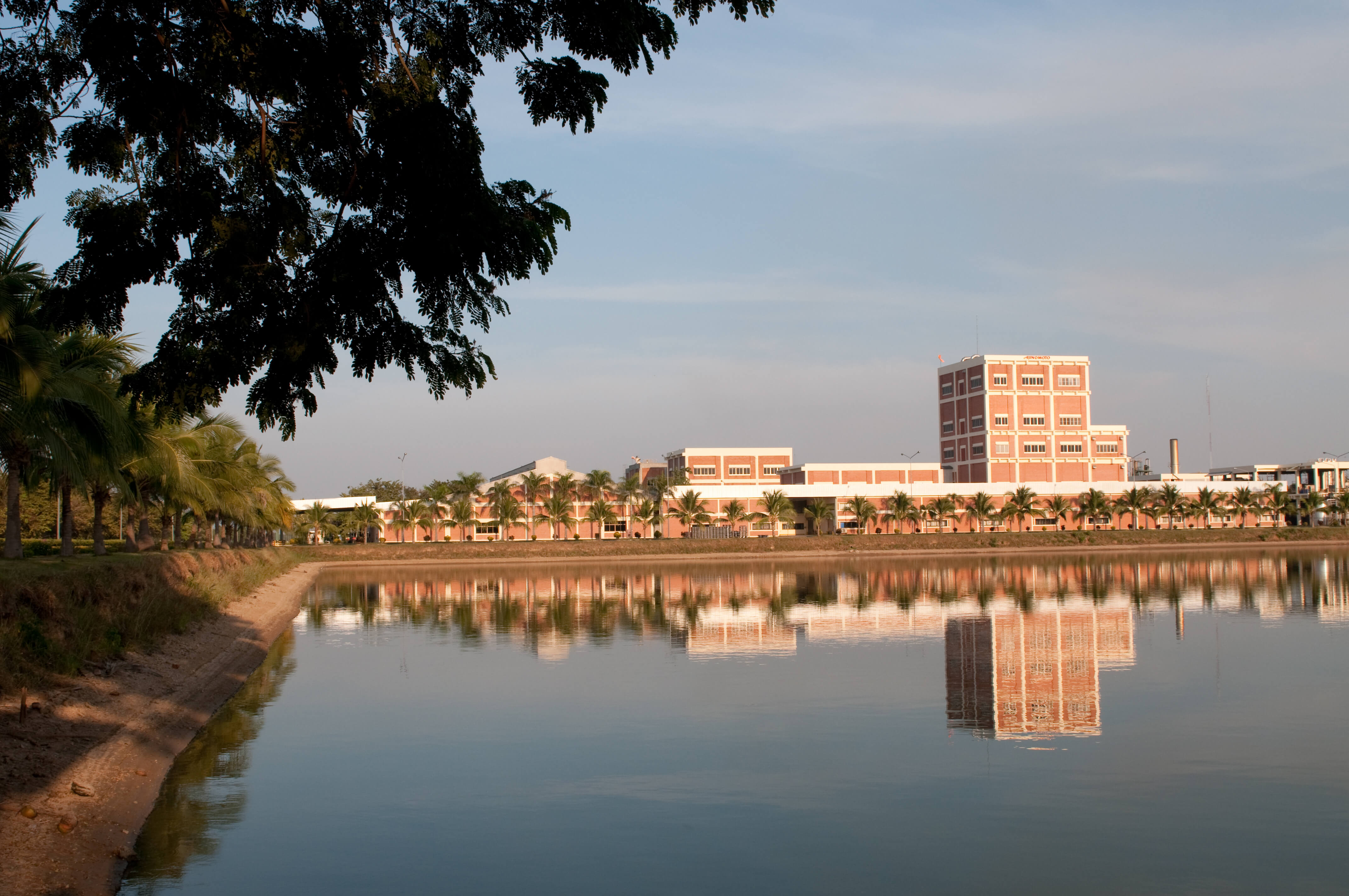 In 2003
Kamphaeng Phet II Factory was established as the first manufacturer in Thailand to produce Ribonucleotides another flavor enhancer under the brand name "AJITIDE I + G".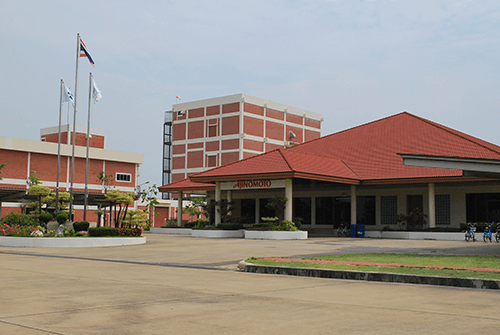 In 2005
Nong Khae Factory was established to become one the largest high quality food production bases in Asia.
Ajinomoto Betagro Specialty Food Co., Ltd. was established.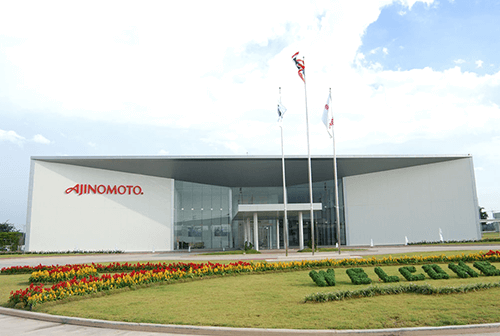 In 2008
Cook Do Factory was established to produce the Chinese seasoning product "Cook Do".
The new Birdy canned coffee Factory was established.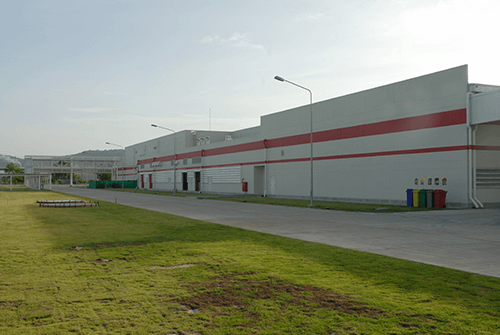 In 2009
Biomass Boiler Project was operated in Kamphaeng Phet I Factory to promote environmental conservation.
In 2010
"50 Years 50 Schools Project" was initiated to help construct canteens at 50 disadvantaged schools in Thailand within 5 years.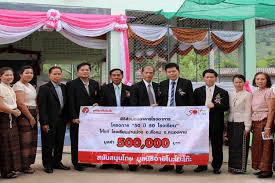 In 2011
"Rosdee" introduce "RosdeeMenu" menu seasoning powder.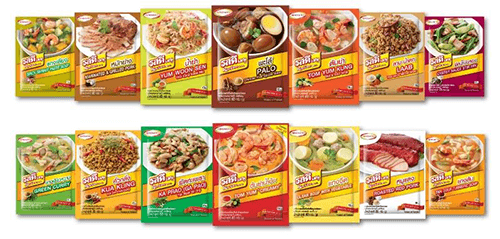 In 2013
Ajinomoto Exhibition Center at Ayutthaya Factory was officially onened.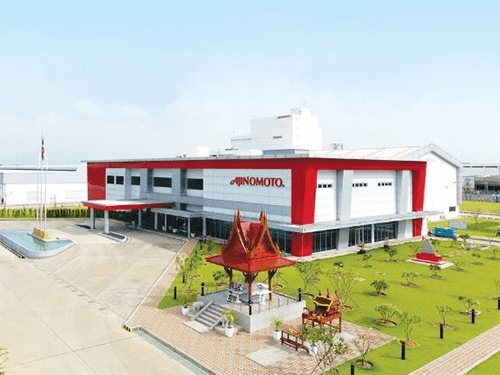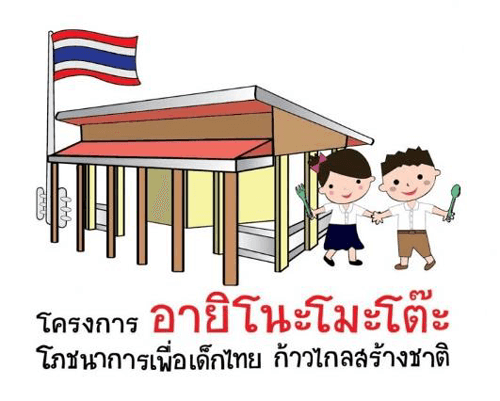 In 2015
"Ajinomoto for Thais : Better Nutrition, Stronger Nation" was initiated.
In 2017
"Rosdee" introduce "Rosdee cube" were launched.
The 2nd Ajinomoto Exhibition Center at Kamphaeng Phet Factory was officially opened.