1. Add oil and chopped garlic to a pan. Add red Jinda chili and Indian shallot. Add tomato and fry until they soften.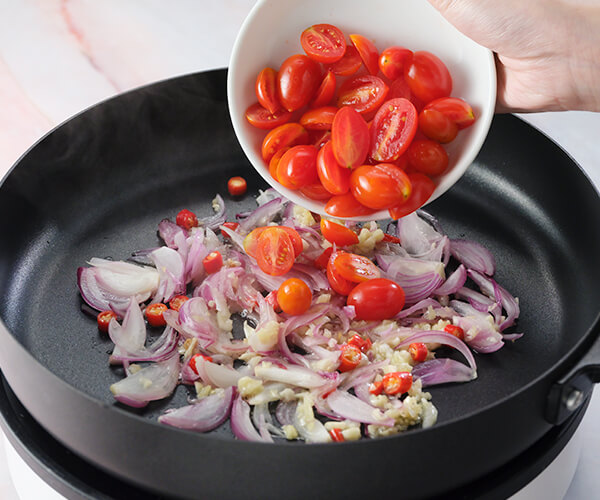 2. Season with AJI-NO-MOTO®, salt, pepper. Stew until the sauce becomes thick. Add sweet basil and potable water.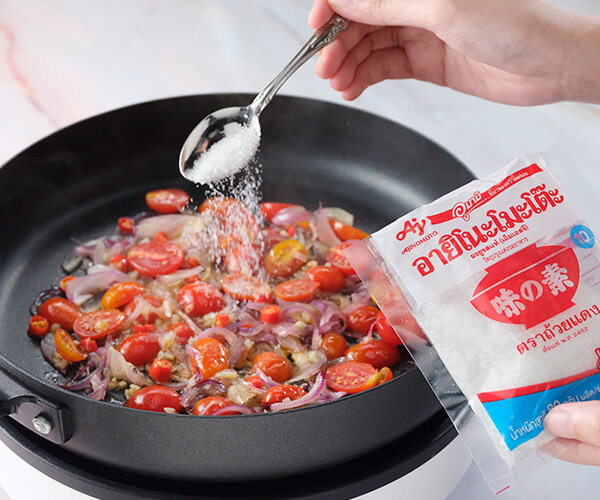 3. Wait until it boils. Then place Seabass fillet. Close the lid and braise for 5-7 minutes or until Seabass is cooked.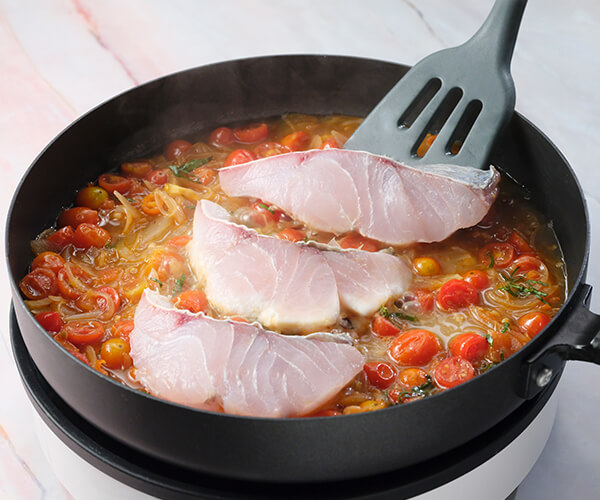 4. Place Seabass and sauce on a plate along with barley. Serve with salad vegetables and lemon.