1. Mix minced pork, spring onion, corn and 1 egg and leave it.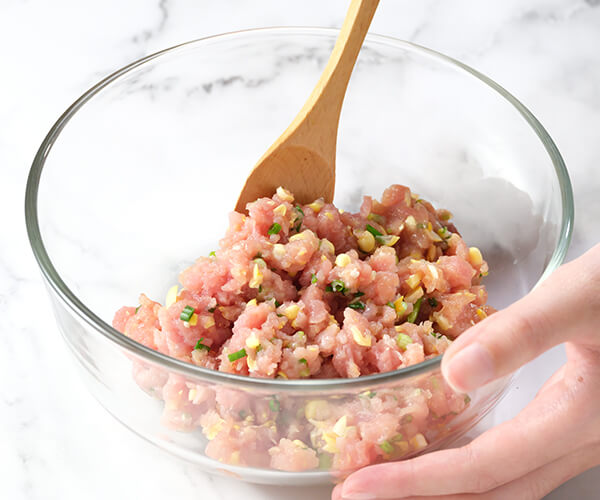 2. Put an egg into a bowl and beat it well. Then put oil into a pan and fry egg in a thin layer. Put into a plate.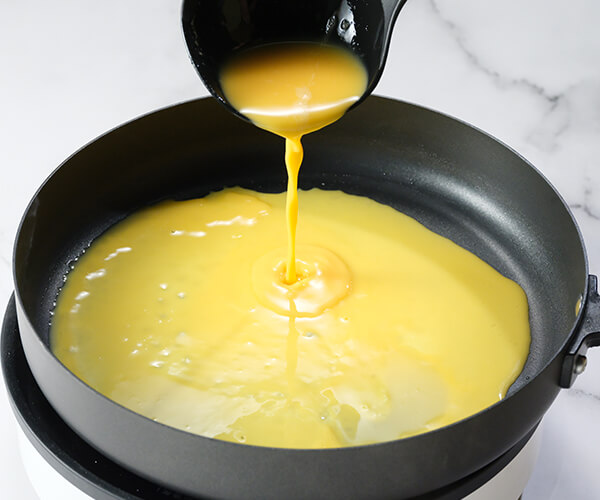 3. Apply the mixed pork on the cooked egg, roll and cut into bite-sized. Tie with blanched spring onion.
4. Put RosDee Cube Pork into boiling water.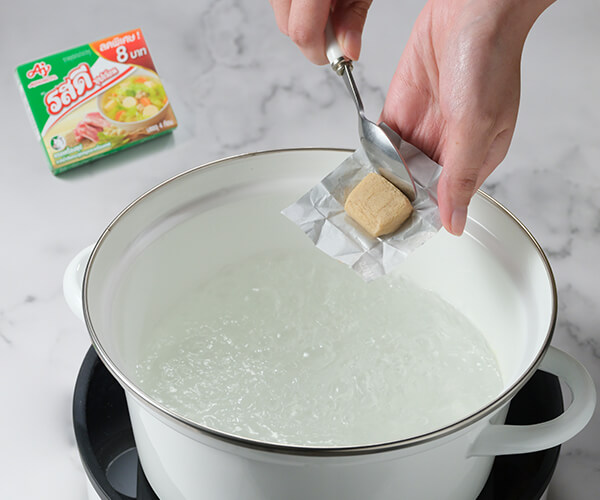 5. Add egg rolls, carrot, shiitake, black ear mushroom until they are well cooked. Then add celery and serve in a bowl.