1. Grind the dried shrimp until it is finely ground and put in a bowl.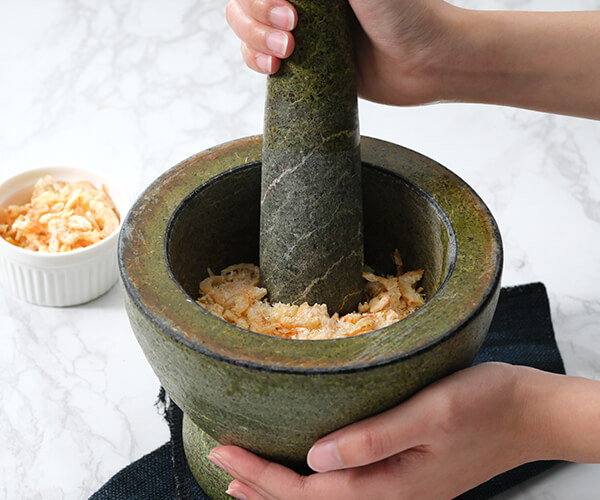 2. Grind both kinds of dried chilis together with shallot, garlic, galangal, lemongrass and salt until they are ดfinely mixed. Put the ground ingredients to a pan and cook on low heat.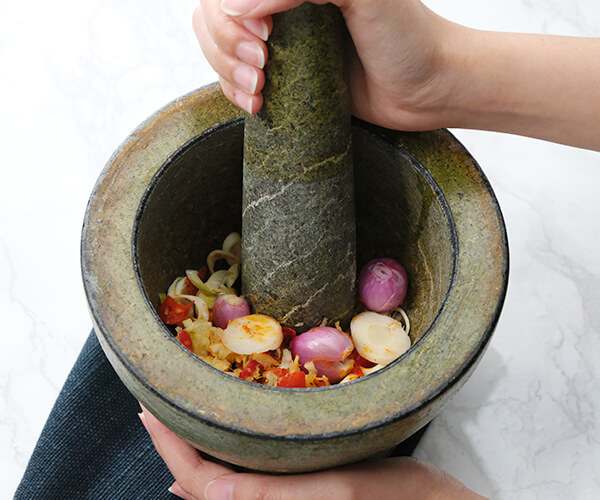 3. Season with tamarind juice, palm sugar, fish sauce and AJI-NO-MOTO®. Cook on low heat until they are well dried and friable. Turn off the heat. Put in a cup and serve with blanched vegetables, fresh vegetables and boil eggs and cooked rice.