1. Marinate chicken with RosDee® Chicken Flavor and leave it 10 minutes.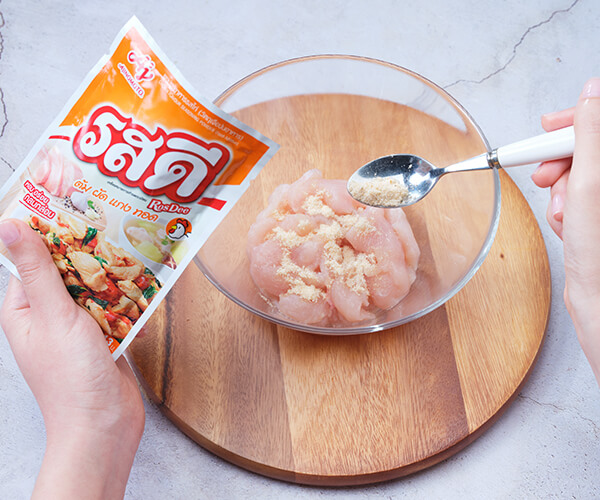 2. Add oil and chopped garlic to a pan and fry until the garlic becomes yellow and crispy before removing it. Add marinated chicken, shrimp and squid to the pan and stir until they are roughly cooked. Then add water and lower the heat. Add black soy sauce and continually cook for 5-7 minutes.
​​​​​​​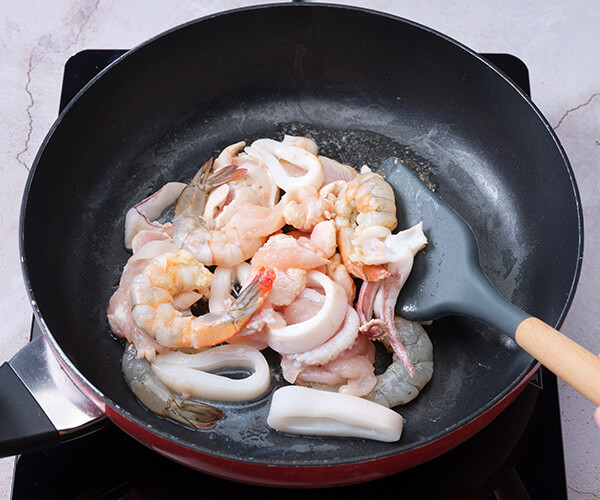 3. Serve in a cup of cooked rice topped with cooked chicken, shrimp and squid and boiled egg. Garnish with preserved vegetable, fried garlic, coriander and spring onion.
​​​​​​​