1. Prepare the pork curry sauce by stir-frying onion and butter and adding minced pork, curry powder, RosDee® Pork Flavor and tomato sauce. Stir-fry them well.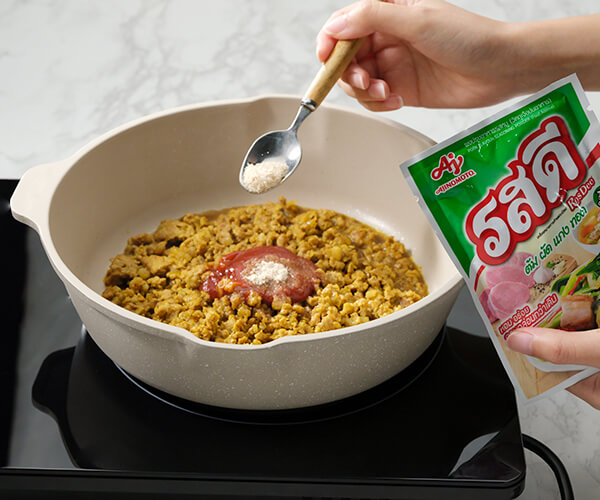 2. Prepare the scrambled egg by mixing egg with fresh milk and RosDee® Pork Flavor. Then fry with butter at low heat. Continually stir them until the egg becomes hardened. Turn off the heat.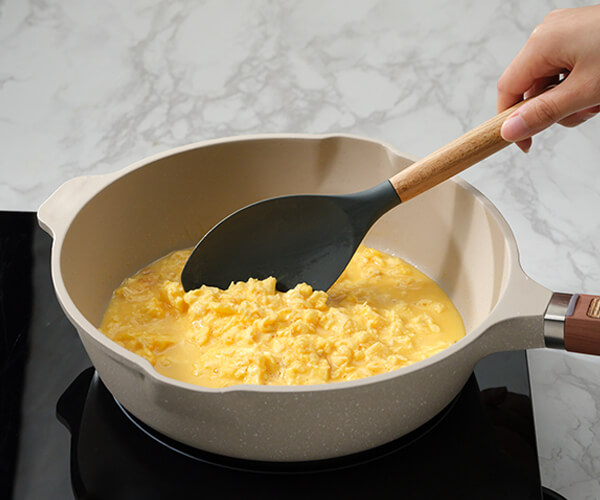 3. Bake the sliced bread in a pan. Then add Cheddar cheese, scrambled egg, pork curry sauce, salad vegetable and tomato. Add another sliced bread and top with mayonnaise. Garnish with parsley.