1. Add oil and chopped garlic to a pan and fry until the garlic becomes yellow. Add shrimp and stir until it is roughly cooked. Add boiled Job's tears, kidney beans, Gingko nuts, Chinese kale and carrot until they are mixed well.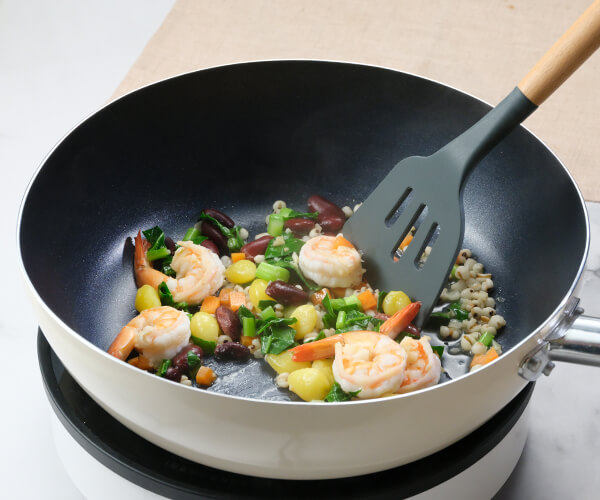 2. Add Riceberry rice and stir it well.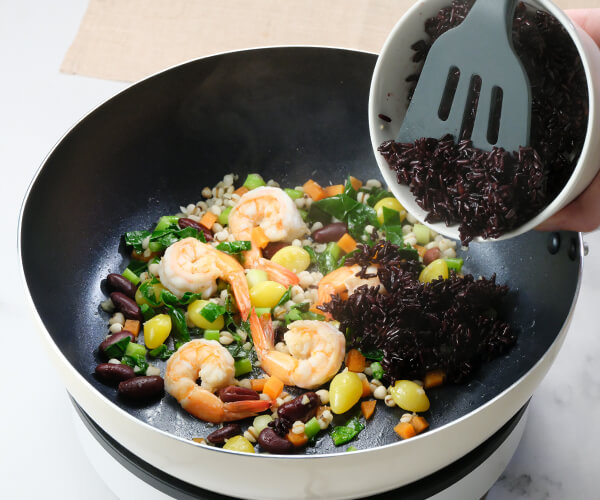 3. Add cashew nuts and season with RosDee® Chicken Flavor and stir it well.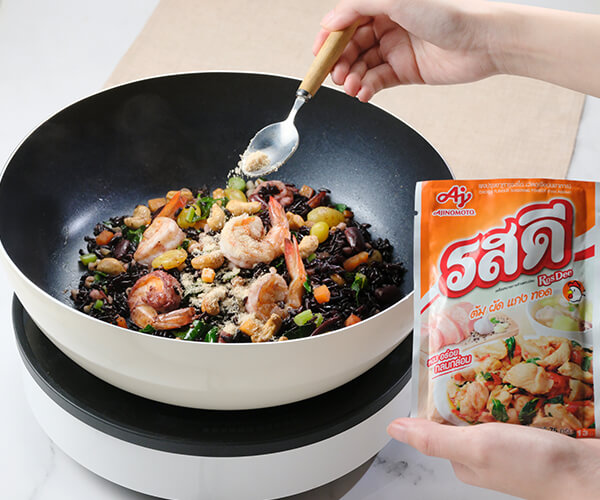 4. Arrange on a plate and add coriander and spring onion. Serve with sliced cucumber.