1. Cook Gnocchi in boiling water until it floats. Put into a bowl and mix with olive oil.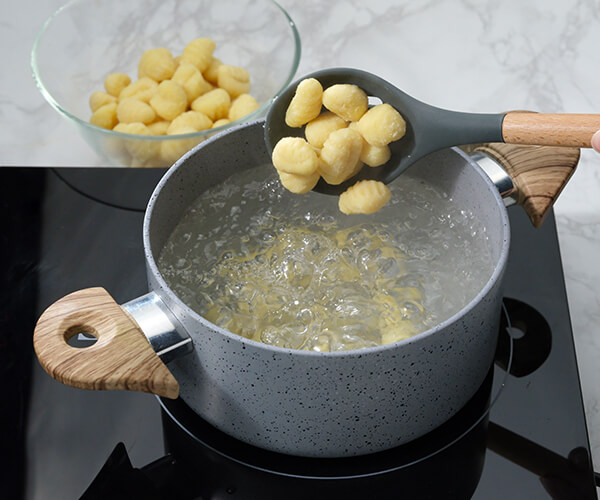 2. To make the basil sauce, add vegetable oil to a pan and then add chili and garlic and stir-fry them well. Then add minced pork and cook it well. Add sugar, RosDee® Pork Flavor Less Sodium and water. Add basil leaves and stir them well. Turn off the heat.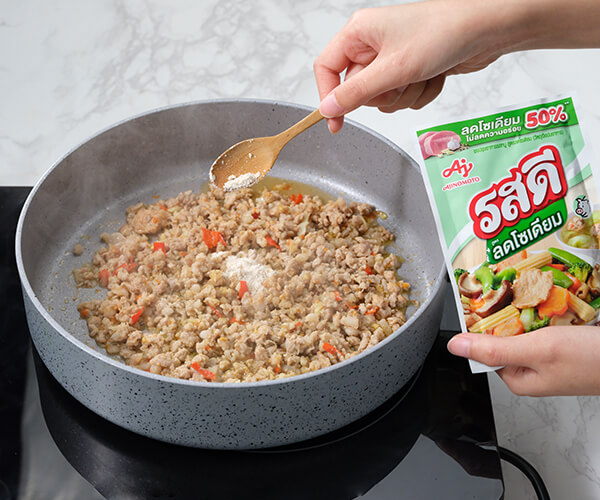 3. Add Gnocchi and mix them well before serving.