1. Marinate pork with lemongrass, shallot, RosDee menu™ Marinated & Grilled Pork, water, rice bran oil and leave it 30 minutes.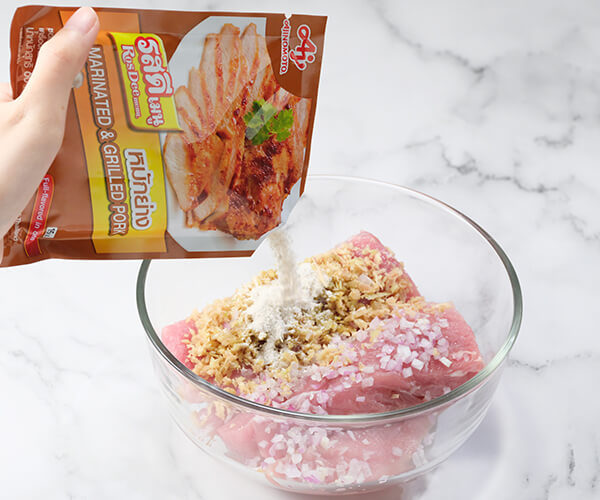 2. Grill over charcoal or in air fryer and cut grilled pork into bite-sized pieces.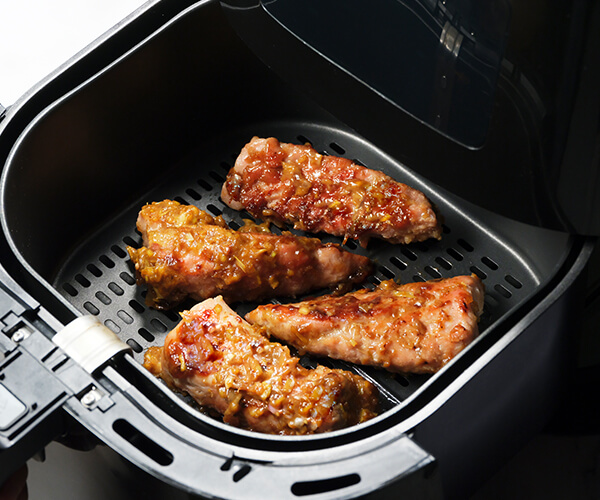 3. Prepare dipping sauce. Finely grind chili and garlic.
4. Season with AJI-NO-MOTO®, fish sauce, lime juice, sugar and water. Mix them well. Serve grilled pork with side dish and dipping sauce.