1. Boil water and add RosDee Cube Chicken. When it melts, add lemongrass, galangal and shallot.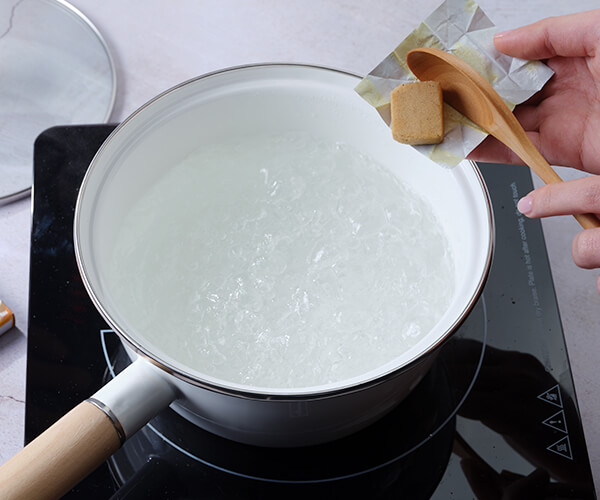 2. When water boils well, add Kang fish, pounded bird's eye chili, roasted dried chili, kaffir lime leaves and tomato wedges.
​​​​​​​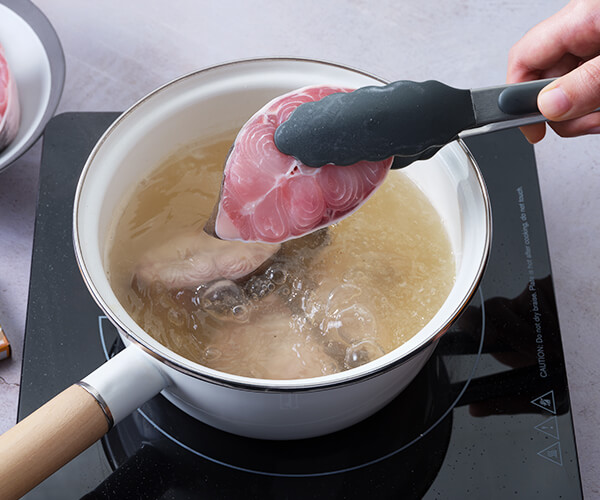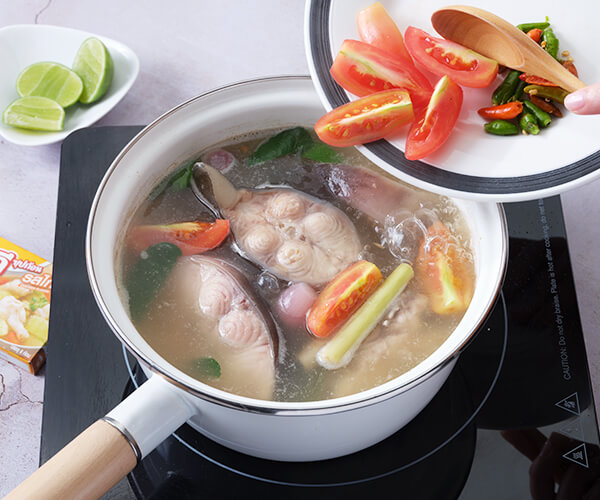 3. Season it with fish sauce and lime juice. Add coriander and cilantro before serving.