1. Add oil into a pan and then fry white tofu until well cooked. Put it on a plate.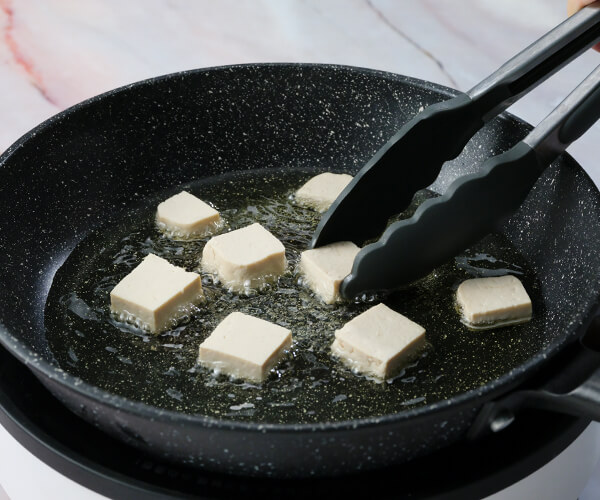 2. Add mushroom into the same pan, followed by Chinese mustard green, cabbage and bitter gourd. Fry them well.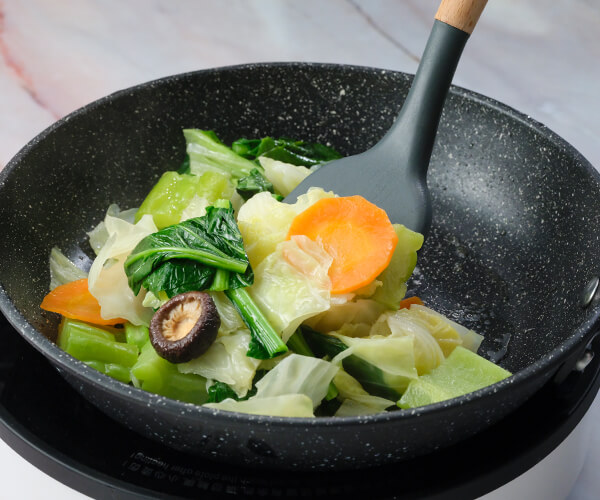 3. Add pork rib into boiling water and add RosDee menu™ Palo. Stir it well.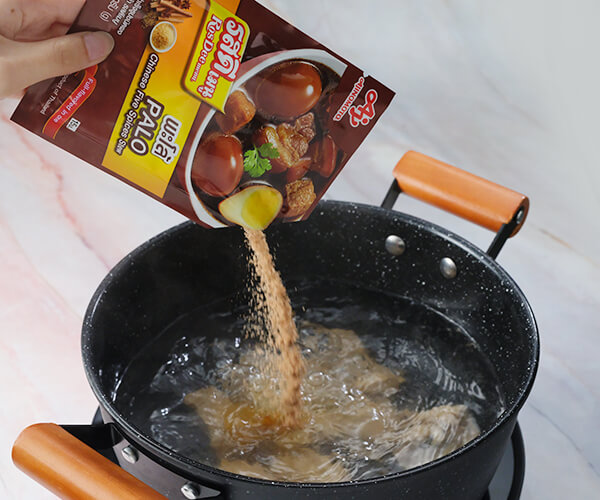 4. Add cooked vegetables and remaining ingredients. After boiling, lower the heat and stew it for 30 minutes or until pork rib and vegetables soften. Serve in a bowl.