1. Heat oil in a pan. Add sour curry paste and stir-fry until it is cooked well. Then add minced pork and stir-fry them well.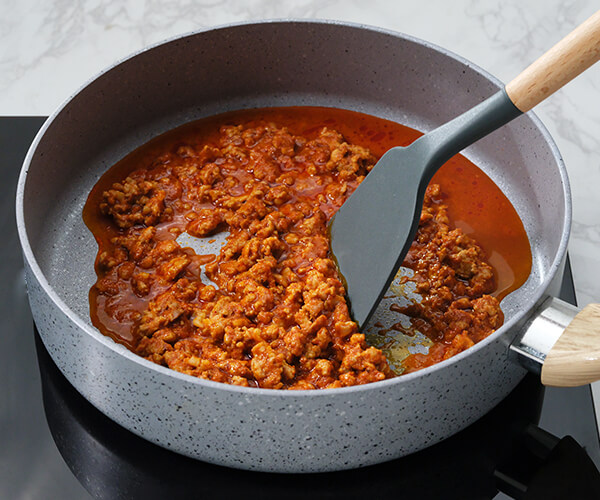 2. Add tomato and season with sugar, RosDee® Pork Flavor and water. Cook until the tomato becomes soft.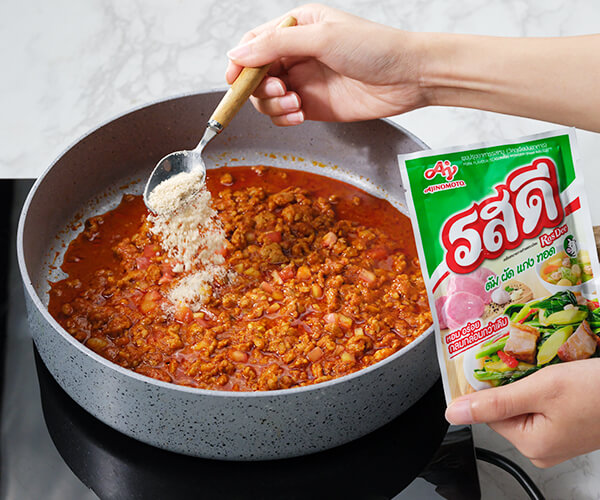 3. Add the cooked spaghetti and lime juice. Cook them well.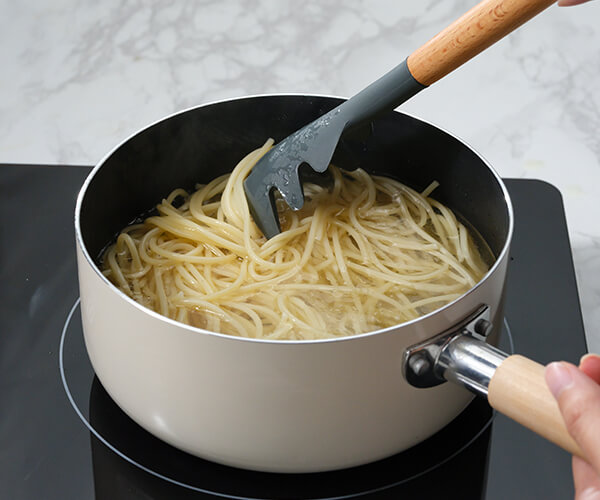 4. Put into a plate. Place pork rind and fried chilli and garnish with fried garlic, coriander and spring onion. Enjoy it with fresh vegetables, fried chili and boiled egg.