1. Stir-fry three kinds of mushrooms in a pan until they are cooked. Add sliced garlic chives and mix them well.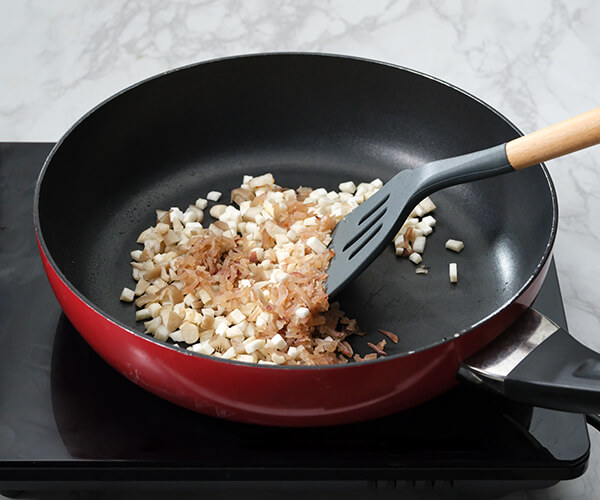 2. Mix minced pork with garlic, ginger, carrot and cooked mushrooms. Add corn flour, RosDee® Less Sodium, sesame oil and thoroughly thresh them. Leave them for 10 minutes.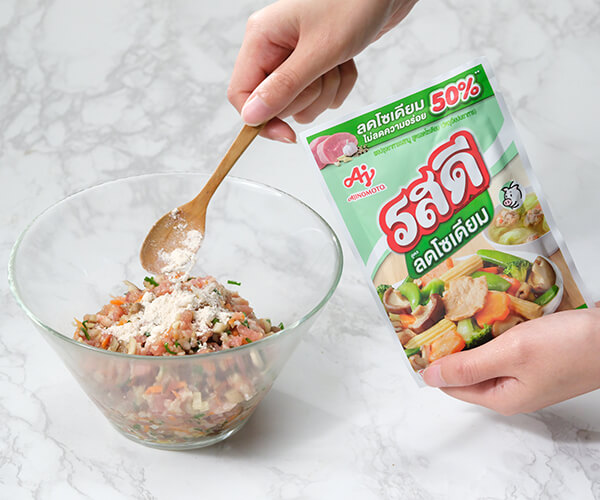 3. Place the mixed ingredients on the Gyoza skin. Thinly apply water on the edge of the skin and nicely fold it.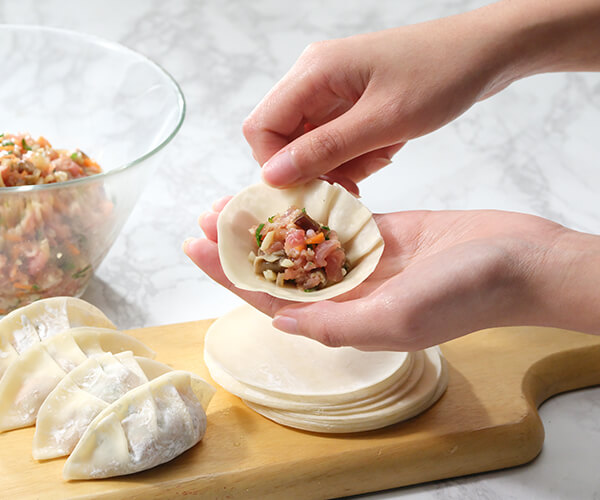 4. Thoroughly apply oil to a non-stick pan or flat pan. When it heats, place the Gyoza. When the Gyoza's edge becomes brown, add water thoroughly the pan as a thin layer. Cover the pan and lower the heat. Steam until the Gyoza is well cooked for 1-2 minutes.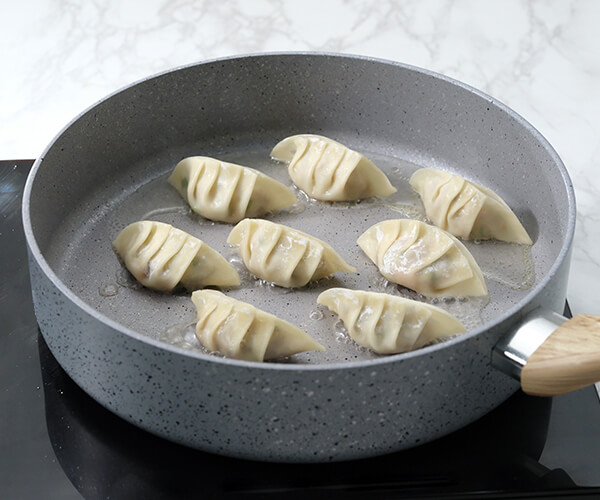 5. Prepare the dipping sauce by mixing all ingredients with Takumi Aji® Shoyu I Pun (Japanese shoyu). Stir them well. Serve with the Gyoza.