1. Thoroughly sprinkle salt and ground pepper on the tuna and leave it for 10 minutes. Then thoroughly mix with white and black sesame.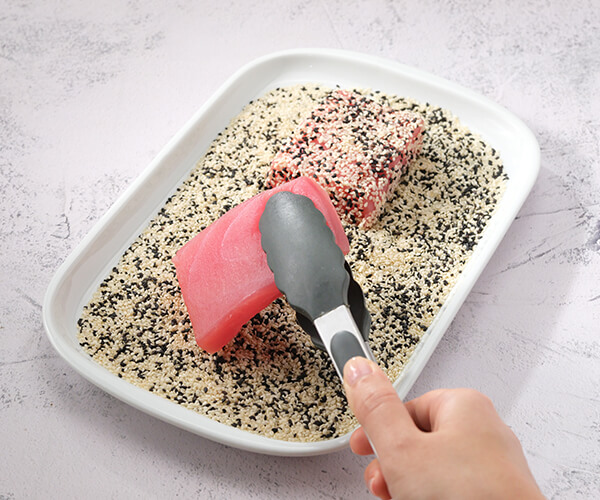 2. Thinly apply oil to a pan and grill the tuna until each side is cooked well. Then cut the cooked tuna into pieces.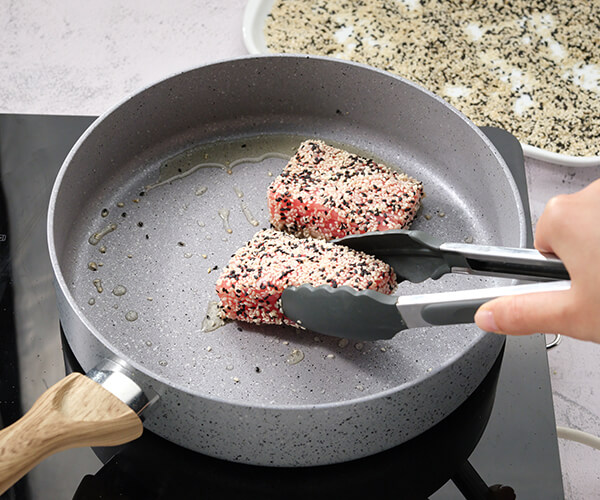 3. Arrange fresh vegetables including green soybean, tomato on a plate. Nicely place the cooked tuna. Serve with the well-mixed salad dressing containing Takumi Aji® Japanese Shoyu, AJI-NO-MOTO® and other ingredients.