1. Fry Tempeh until it becomes golden brown. Let it drain.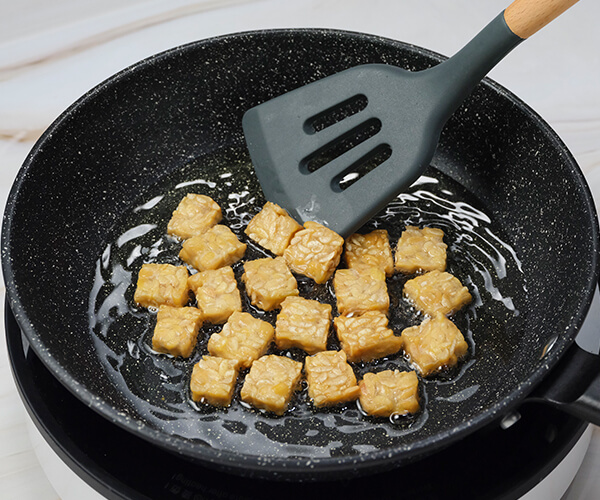 2. Cook minced chicken in potable water and add RosDee menu™ Laab. Mix it well.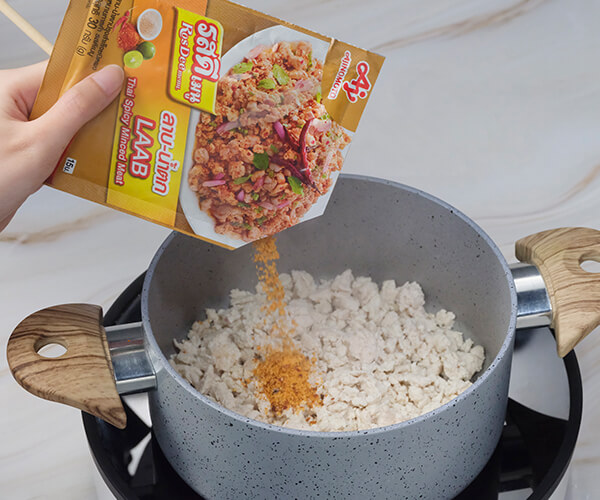 3. Add fried Tempeh, shallot, cilantro, spring onion. Mix them well and put on a plate. Garnish with mint and serve with side vegetables.