1. Add oil to a pan and fry salmon fillets until they are cooked. Remove and leave them.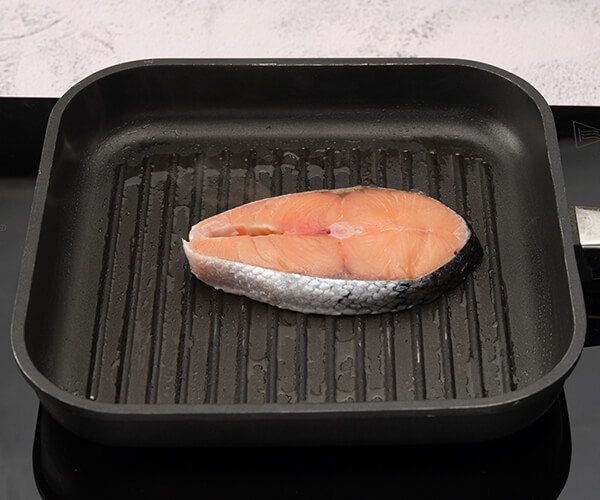 2. Stir garlic with oil. Add egg until it is cooked well. Then add cooked brown rice, job's tears, carrot and RosDee menu™ Laab.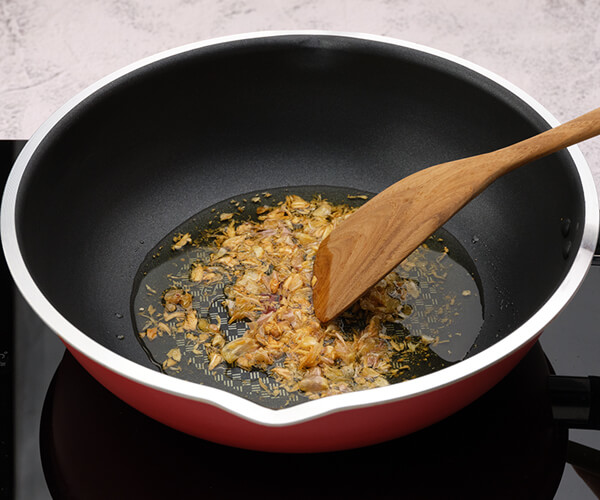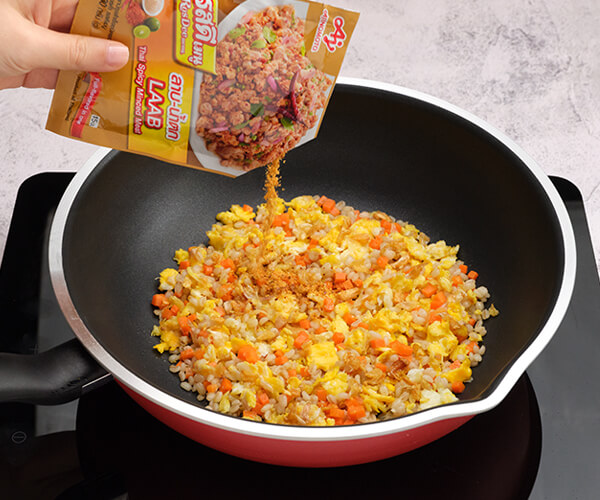 3. Stir the rice thoroughly and add spring onion. Put the fried rice on a plate and place the fried salmon on one side. Garnish with sliced spring onion and fresh vegetables, sliced shallots and Thai spicy dipping sauce.