1. Add rice bran oil, chopped garlic and pounded bird's eye chili in a pan. Then add pork and shrimp and stir them well.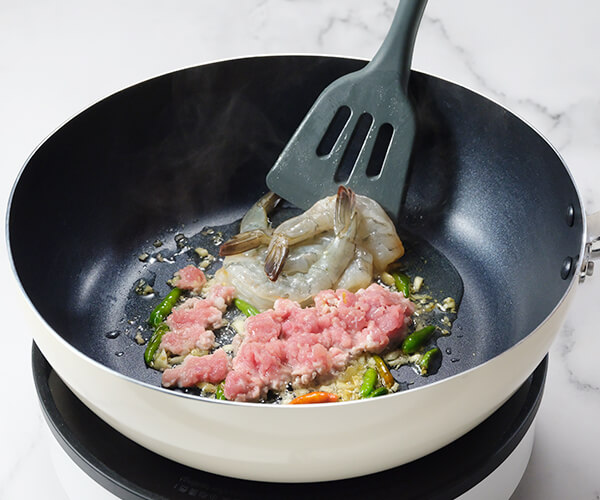 2. Add carrot, baby corn, cauliflower and baby cabbage and fry until they are well cooked. Add Konjac noodle.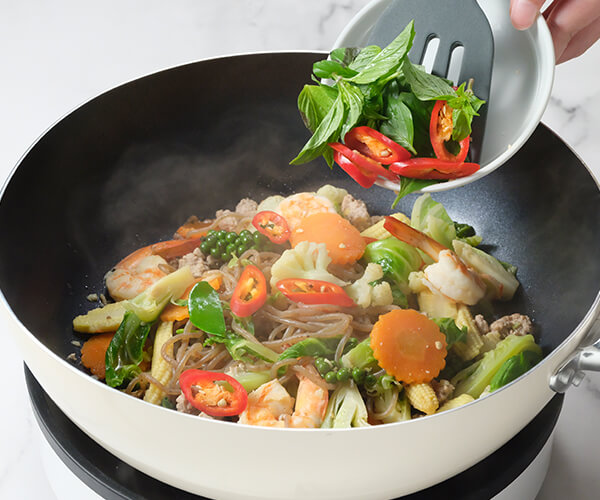 3. Season with RosDee® Pork Flavor Less Sodium and mix them well.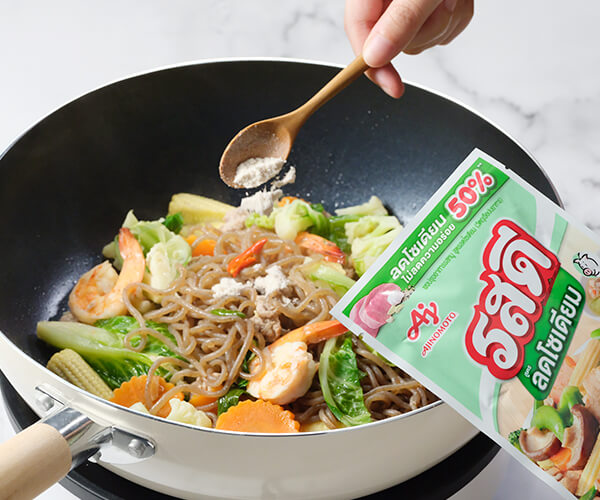 4. Add sweet basil, kaffir lime leaf, young green peppercorn and red chili. Fry them well and serve on a plate.