1. Add oil and chopped garlic to a pan. Add shiitake and chicken. After they are well cooked, beat eggs and spread thoroughly.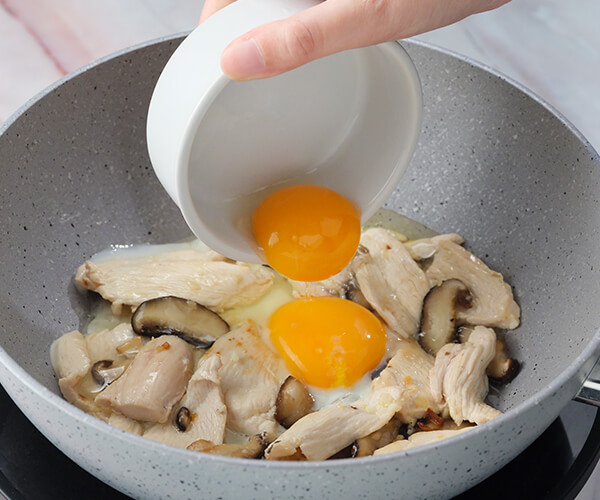 2. Add all vegetables and Somen noodles and stir them well.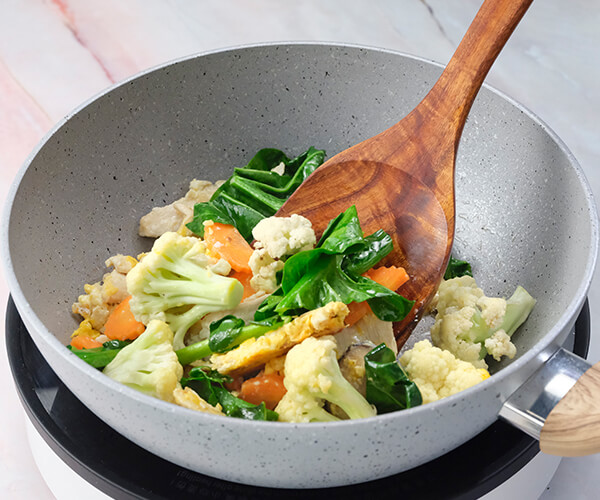 3. Season with Takumi Aji® Japanese Shoyu and black soy sauce. Mix them well.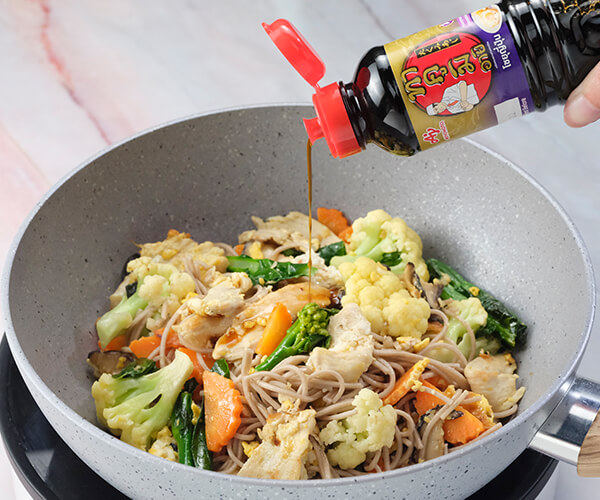 4. Put on a plate and add grounded pepper before serving.