1. Marinate pork with RosDee® Pork Flavor and mix it well.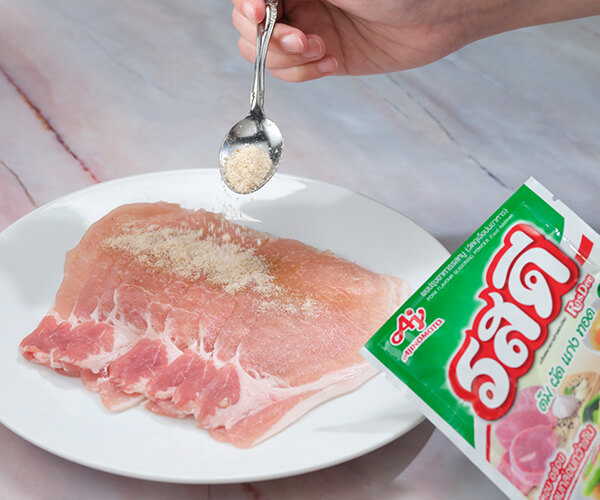 2. Blanch Chinese baggage in boiling water for 20 seconds and soak it in cold water.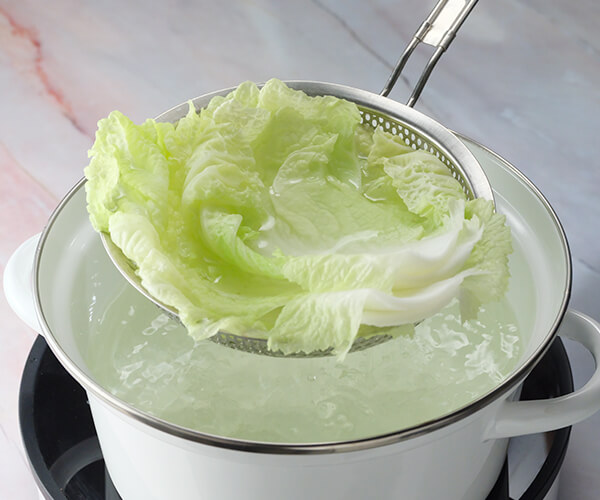 3. Place blanched Chinese cabbage on chopping board. Then place marinated pork, mung bean noodle, baby corn, golden needle mushroom, celery and carrot. Firmly roll it and arrange on a plate.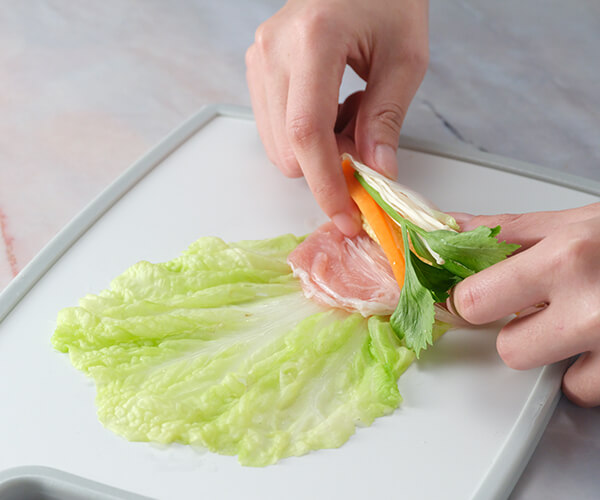 4. Steam over boiling water for 10-12 minutes or until they are well cooked. Put on a plate and serve with suki sauce.