1. Melt curry paste in boiling water.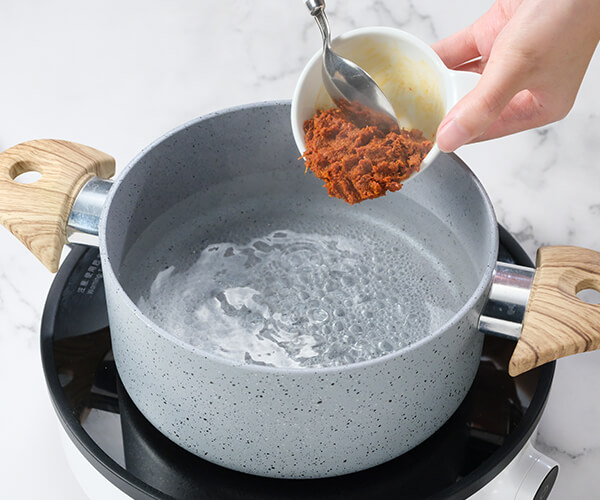 2. Add fish sauce, AJI-NO-MOTO® and tamarind juice. Wait until it boils.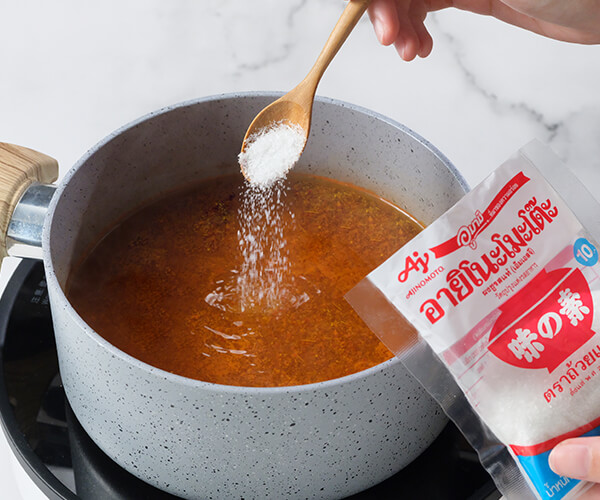 3. Add seabass fillet cut until it is well cooked.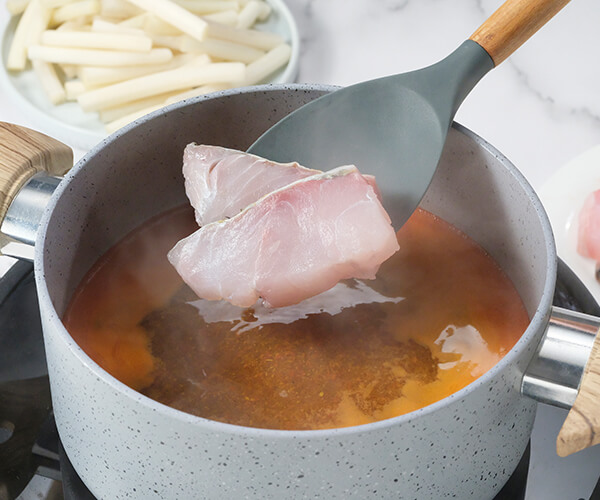 4. Add lotus stem until it is cooked. Turn off a stove. Add lime juice and stir it. Serve in a bowl.