Our Excellent Management​
Anti-Bribery and Anti-Corruption Policy
Ajinomoto Co., (Thailand) Ltd. conducts our business with adherence to good corporate governance principles while observing business ethics and transparency align with the law.
The company takes the anti-bribery and anti-corruption policy in accordance with Ajinomoto Group Policies. We will not involve in any bribery or corruption both directly and indirectly as a result for our business benefit.
The company aims to establish the effective standard against bribery and corruption with expectation to create awareness and enhance the integrity within Ajinomoto employees. The employees are expected to refrain from engaging in any form of bribery and corruption or acting on behalf of Ajinomoto Co., (Thailand) Ltd. to comply with the company's policy. Therefore, in order to reinforce our intention, the company is participated as a membership in Thailand's Private Sector Collective Action Coalition Against Corruption or CAC. This action is to certify that Ajinomoto Co., (Thailand) Ltd. has set policies and practices in preventing corruption as regulated by the CAC committee to be consistently carried out across all business units in Ajinomoto Group of Companies in Thailand with adherence to good corporate governance.
Technological Development
With awareness of speedy advancement of technology, the company established Thai Technology and Engineering Center (T-TEC) in 1997 to be responsible for developing and providing high productive Biotechnology and engineering from Japan to all manufacturing factories of the Ajinomoto Group. T-TEC also conveys experiences of technological implementation back to Japan for further development. Moreover, we realize in the creativity and use of advanced technology to increase the value of product for customers and also develop co-product and supply chain management for promoting the Ajinomoto group creating shared value (ASV).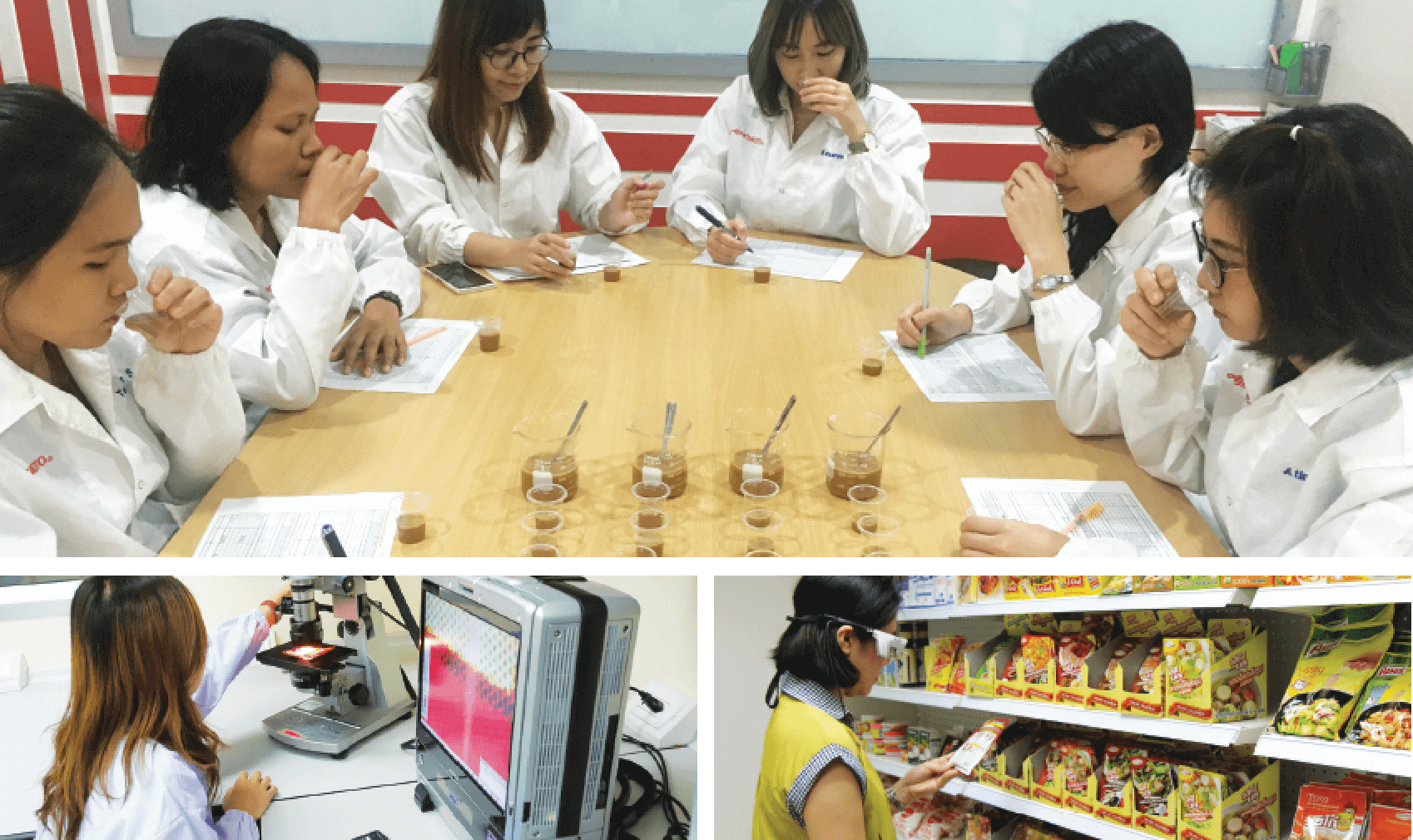 Product Research & Development
We have established "Thai Food Technology Center" (T-FTC) dedicated to the research, design and development of high quality and safe products from fine selection of raw materials, packaging design and modern production process and technologies in order to deliver deliciousness and healthy products to customers to meet their highest satisfaction.

Our factories and production bases are operated under the "Green Factory" concept by adhering to "Zero Emission" policy. We implement the environmental management practice by following to the international standards to protect the environment and reduce global warming gas emission. We promote the efficient use of resources through the 3R approach (Reduce Reuse Recycle) at all steps of the production process to reduce waste for sustainable development.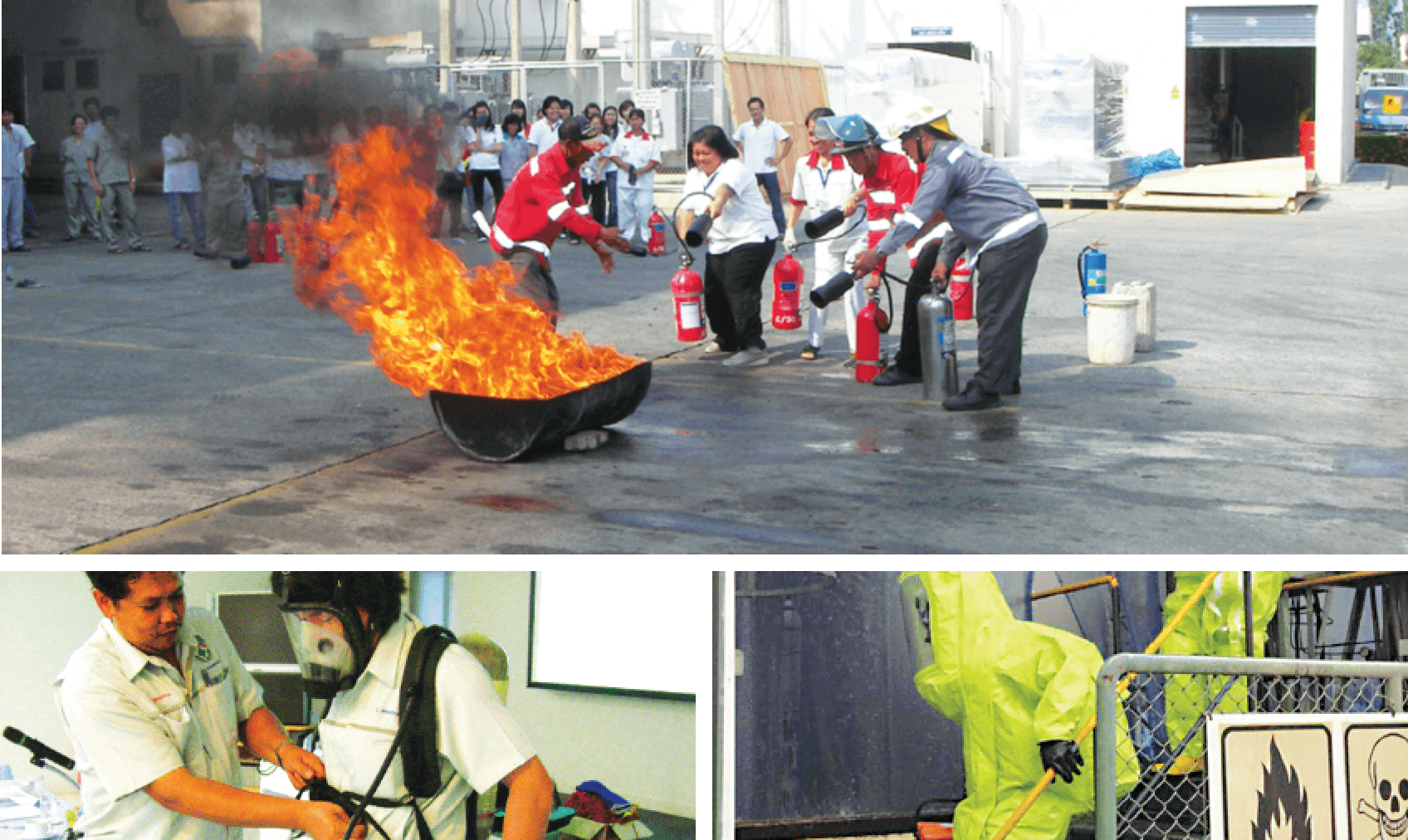 Occupational Health & Safety
We strictly adhere to all laws and regulations concerning the food industry, ensuring that all employees have a thorough theoretical and practical understanding of relevant rules and procedures. The company provides the necessary facilities and protective systems related the occupational health and safety concerns in order to ensure complete safety, hygiene, and "Zero-accident" work environment within the site.

We promote the efficient use of energy through the forceful energy conservation activities in our office buildings and all factories. The company has set up annual energy conservation plans to optimize the use of energy in each location including communicating and encouraging energy efficiency mindset to all employees for well-understanding and perform properly. The company also provides support for energy conservation development, sustainable energy efficiency as well as conducting the meeting to review policy, goals and energy management plan continuously.