1. Add shrimp in boiling water until they are blanched well. Drain and leave them.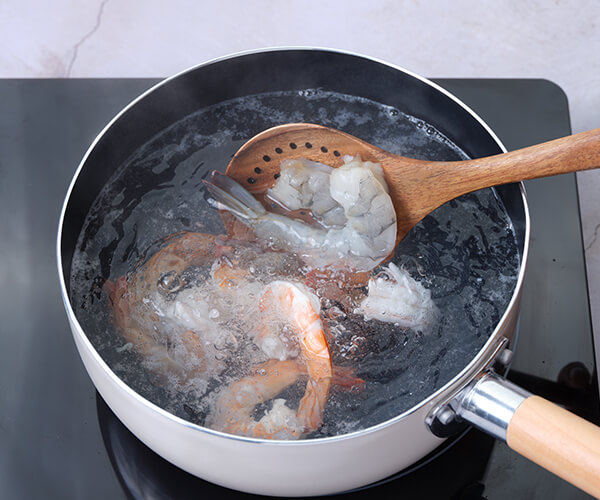 2. Prepare salad dressing by mixing fish sauce, lime juice, palm sugar, chili paste and AJI-NO-MOTO® in a bowl. Stir them well.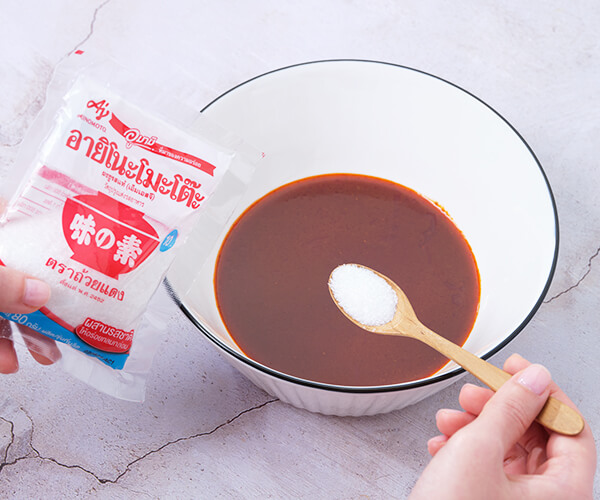 3. Add cooked shrimp, lemongrass, shallot, kaffir lime leaves and bird eye's chili.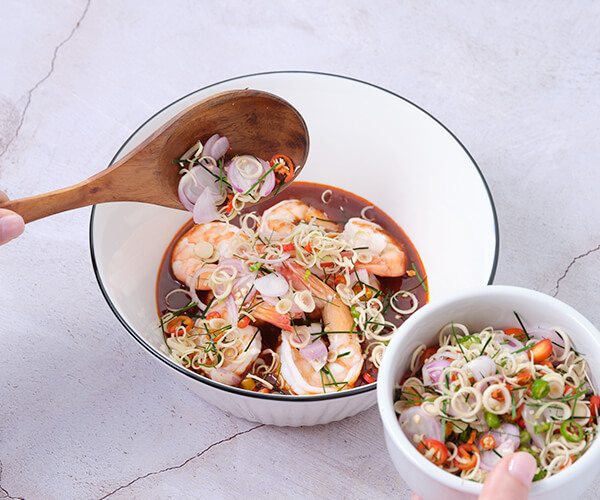 4. Mix them well and garnish with mint before serving.