1. Dissolve RosDee menu™ Krua Krob Ros Original Flavor in cold water and mix it well.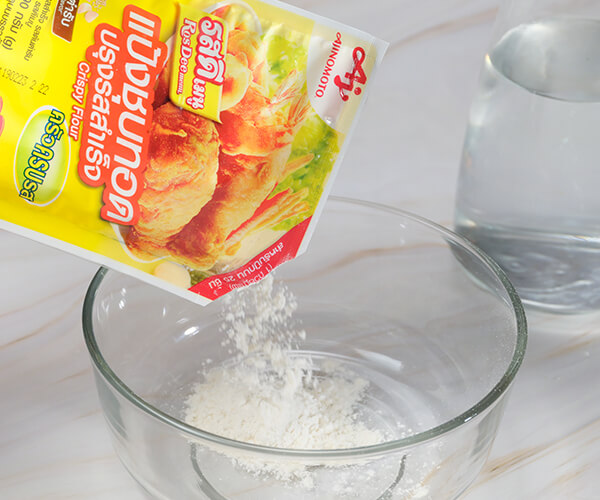 2. Cut soft shell crab into pieces and batter with the mixed powder. Fry on medium heat until they become crispy and golden. Let them drain off oil.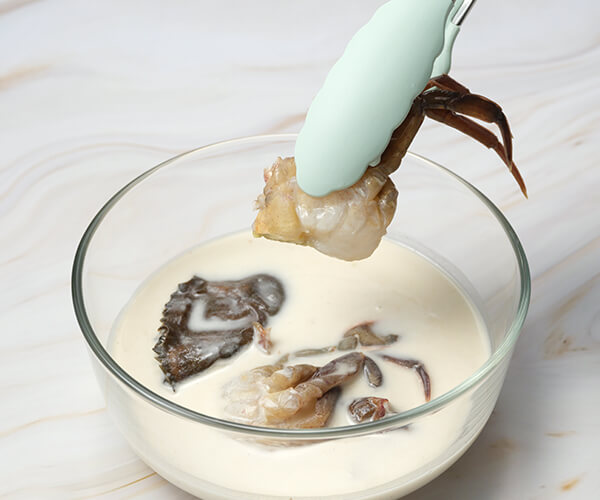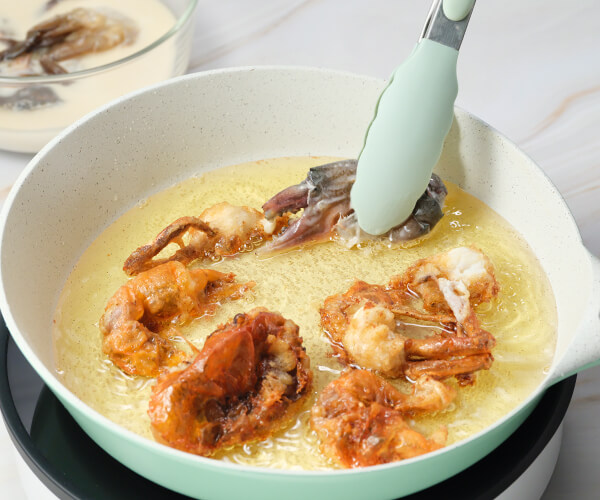 3. Place all salad vegetables on a plate and top with fried crab. Serve with Baisen Goma Creamy Sauce (Ajinomoto Salad Dressing).