1. Add oil and chopped garlic in a pan. Then add tuna and stir it well.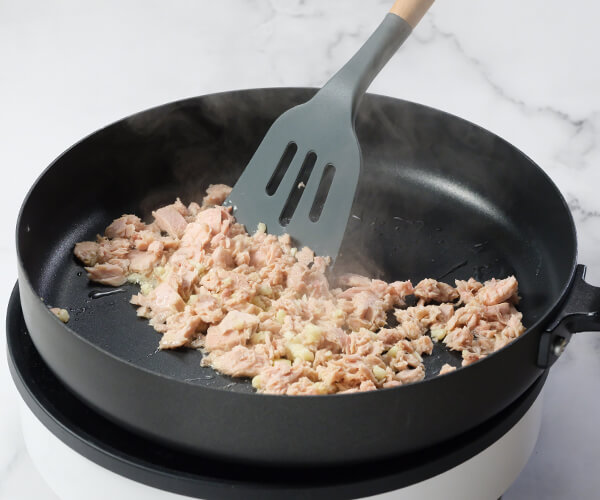 2. Add RosDee menu™ Kua Kling and mix it well.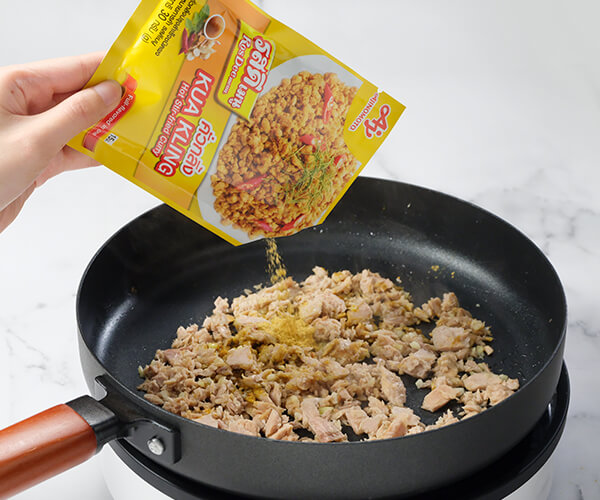 3. Add cooked rice and stir it well. Add kaffir lime leaf, red chili and mix them well. Serve on a plate along with boiled egg and preferred vegetables.