1. Marinate the chicken breast with black pepper, Takumi Aji® Teriyaki Sauce, sugar and salt and mix them well. Leave them at least 10 minutes.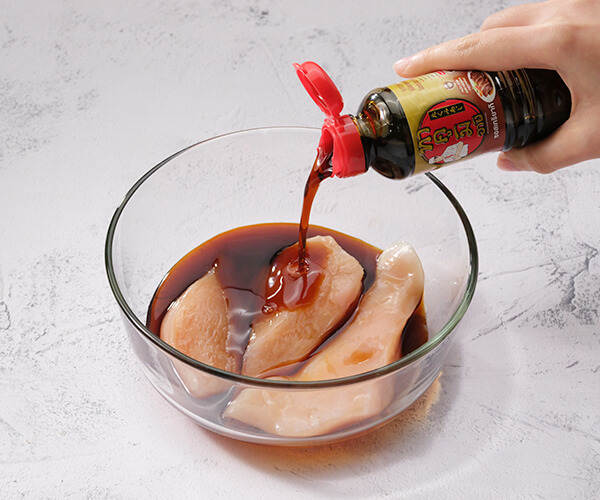 2. Thinly apply oil to a pan and grill the marinated chicken breast until it is thoroughly cooked.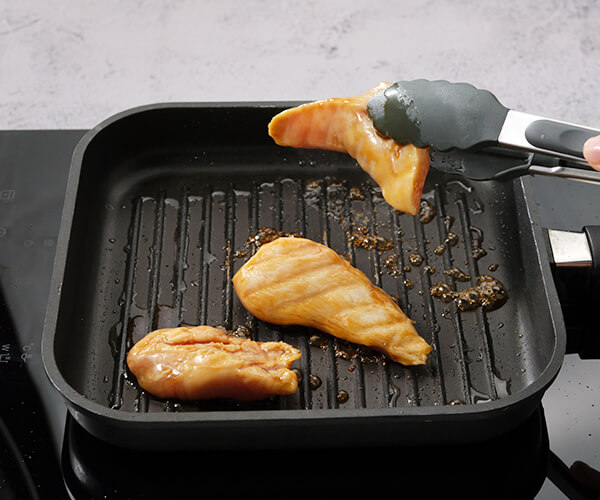 3. Prepare Pesto sauce by blending all ingredients including Takumi Aji® Shoyu I Pun (Japanese shoyu) with a blender. Place into a cup.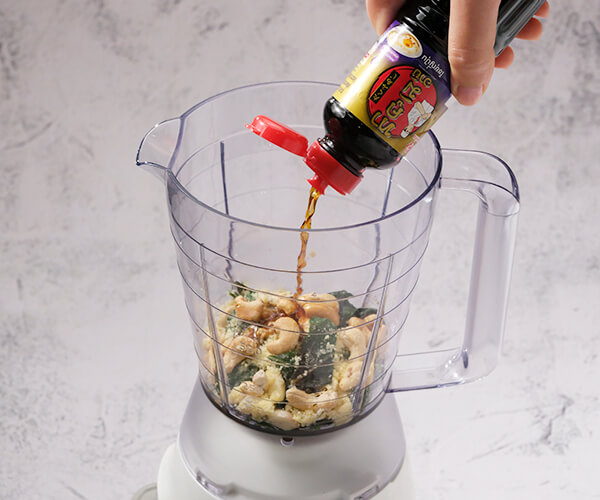 4. Arrange salad vegetables, the grilled chicken breast topped with Pesto sauce.